Robe denim col claudine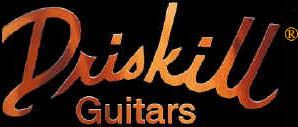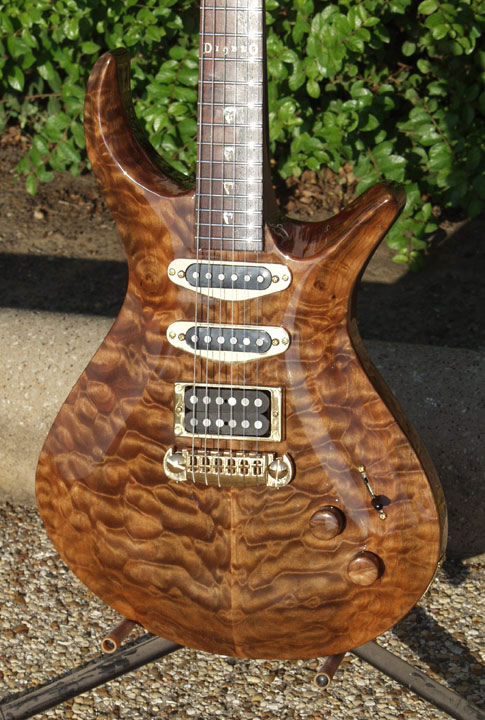 Robe bleue À smocks This maple is a few hundred years old. Bill sent it to me. It is a piece that was recovered from the bottom of one of the great lakes or a river. This was from the days when logs were floated down the lakes and rivers to transport them. This one didn't make it and luckily, was recovered many years later and is gracing this guitar. It's really cool stuff. It looks light colored and old. Then, when it gets wet, it darkens up a great deal and you can see the great figuring that it has. Bill also found the mahogany for the back. It has some nice quilt like figure in it. This guitar also sports a Brazilian Rosewood neck. It also has a matching control plate that is from the same piece of wood and matching knobs for the pots.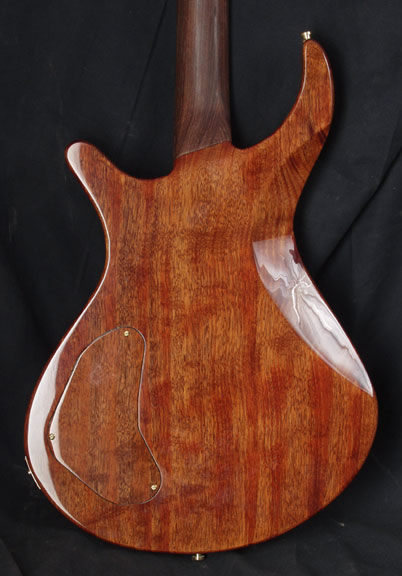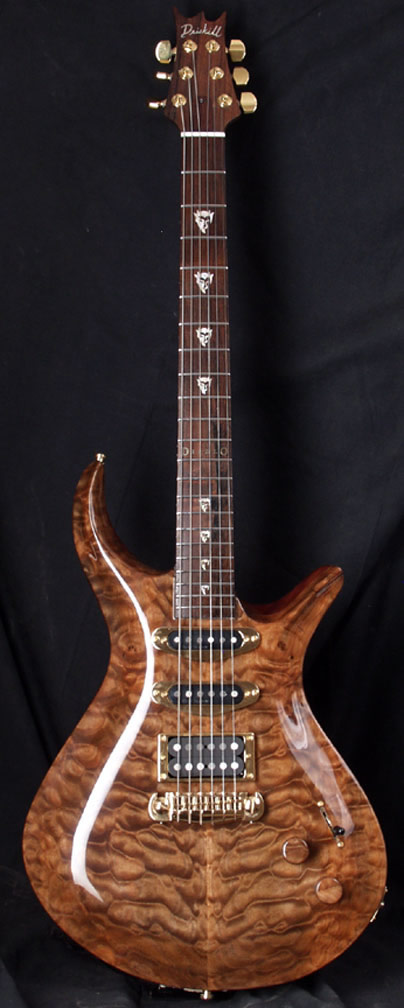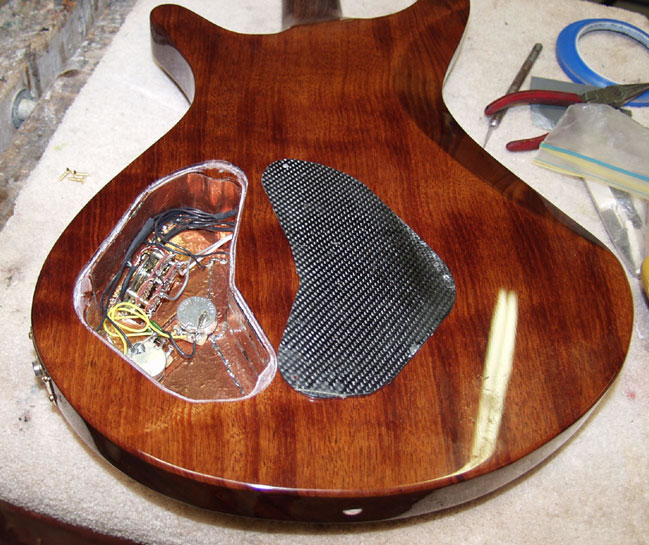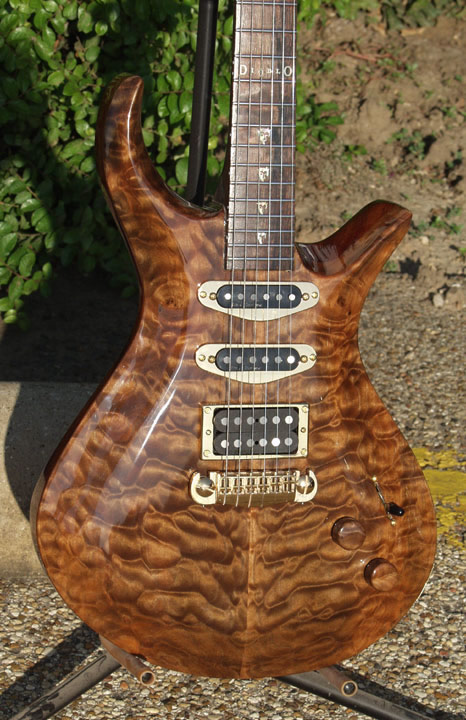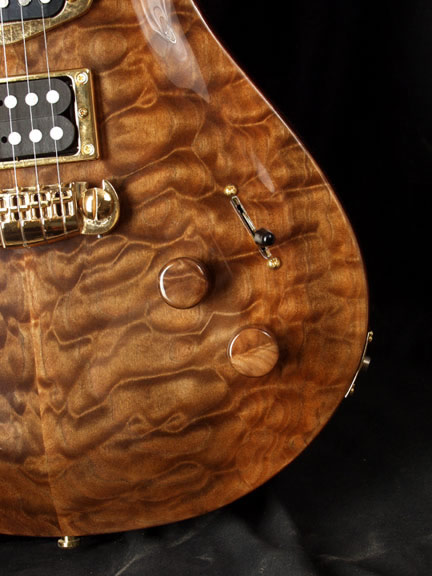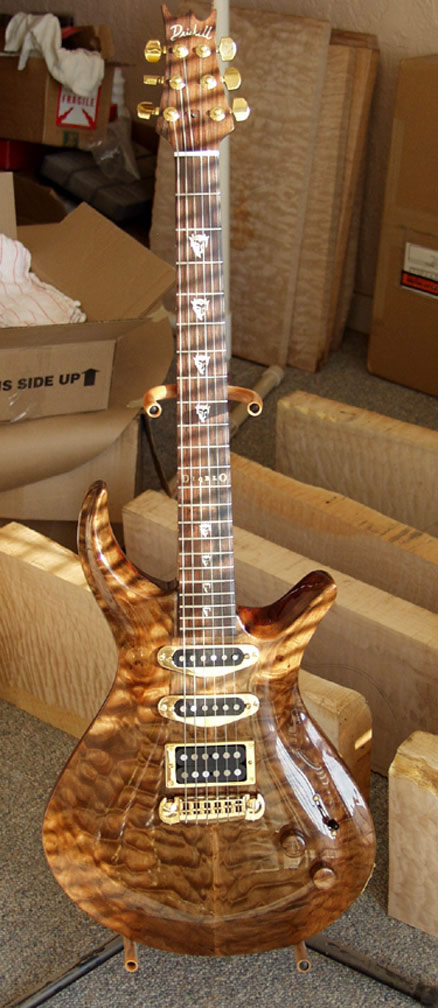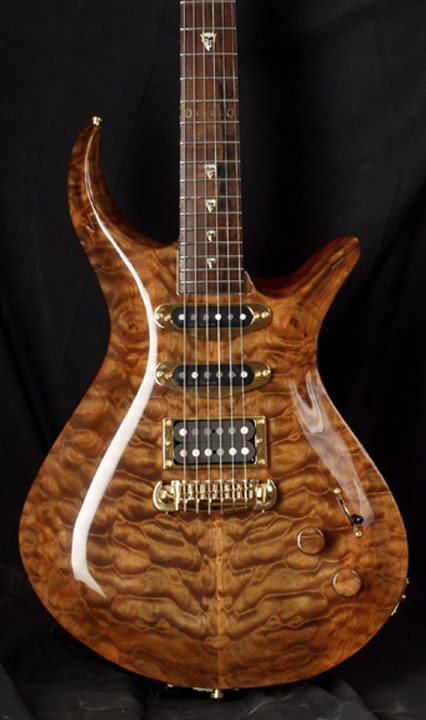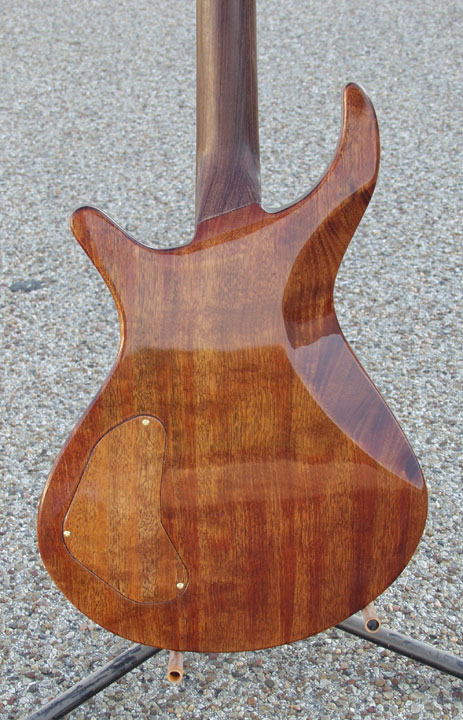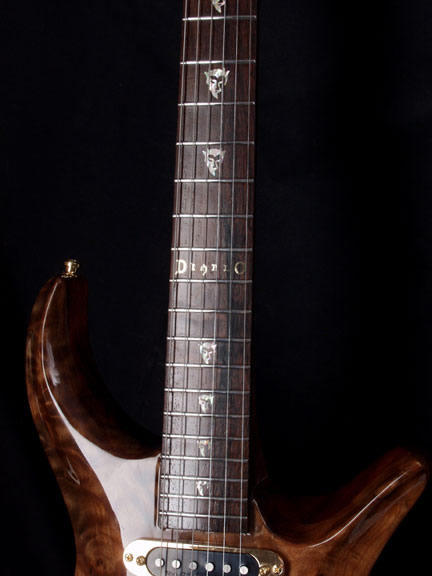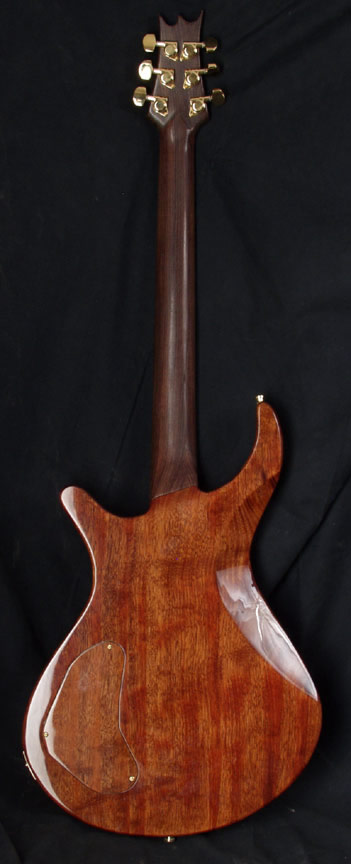 Below are some pictures of it while it was being made. These were pictures that were sent to Bill so that he could see how it was coming along.
This guitar looks stunning in real life. My photography skills don't seem to capture it. All that is left is the backplates, truss rod cover, and the matching knobs.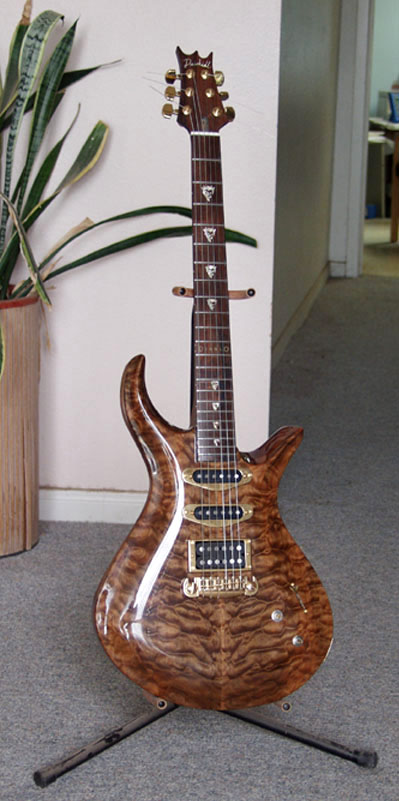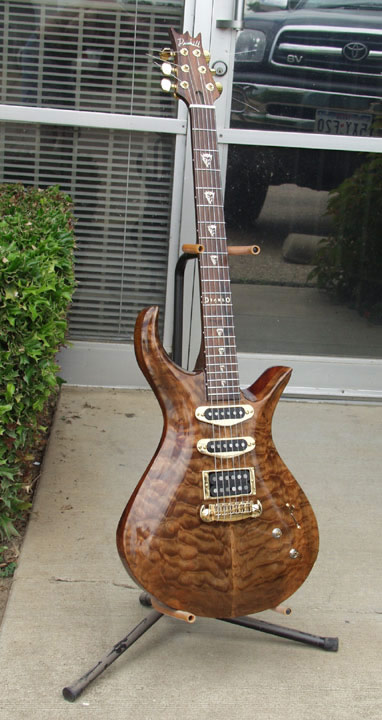 This is the first one to have a stop tail with single coils. I make the rings so these single coil rings are 1/4 inch thick and have the 2.02 degree angle cut on them. That makes the pickups sit perpendicular to the strings always. It also looks really cool too. Tons of shiny gold on this one and it's all clearcoated so that it won't wear off. I'll see if I can get a good picture of the metal stuff too.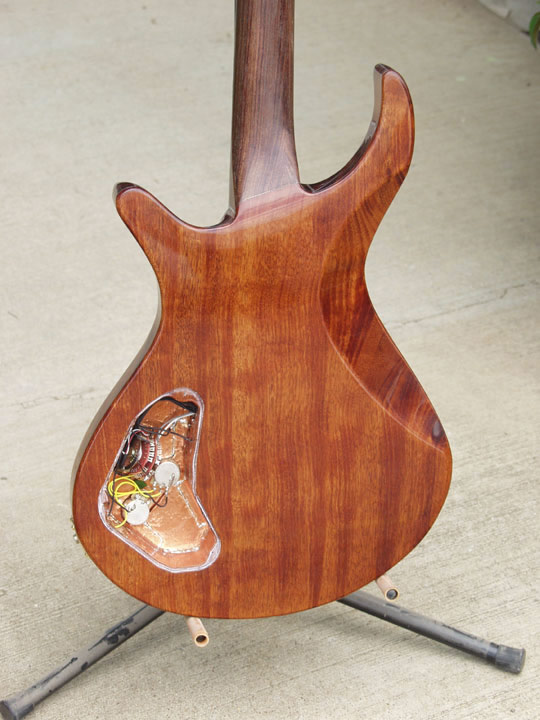 Since this has single coils in it, I shielded that control cavity with copper and then soldered all of the tape joints together. The control cover is wood but has carbon fiber on the bottom side of it. This will complete the shield. This makes a very good 60 cycle hum shield and the carbon fiber also keeps that plates flat and crack free.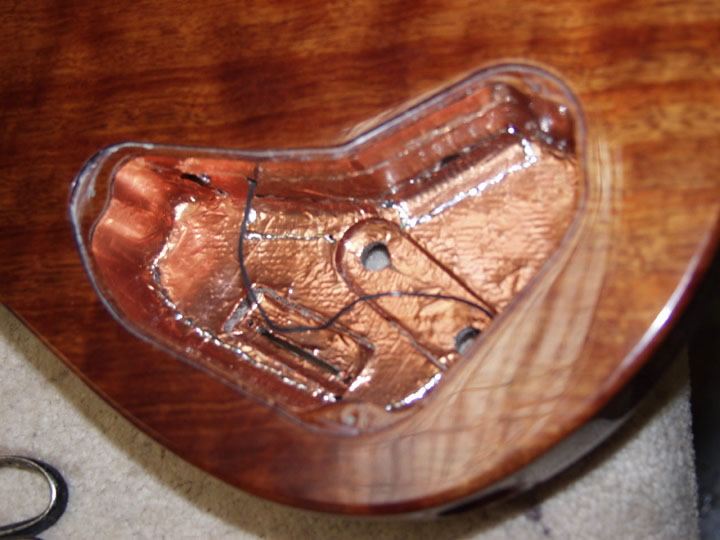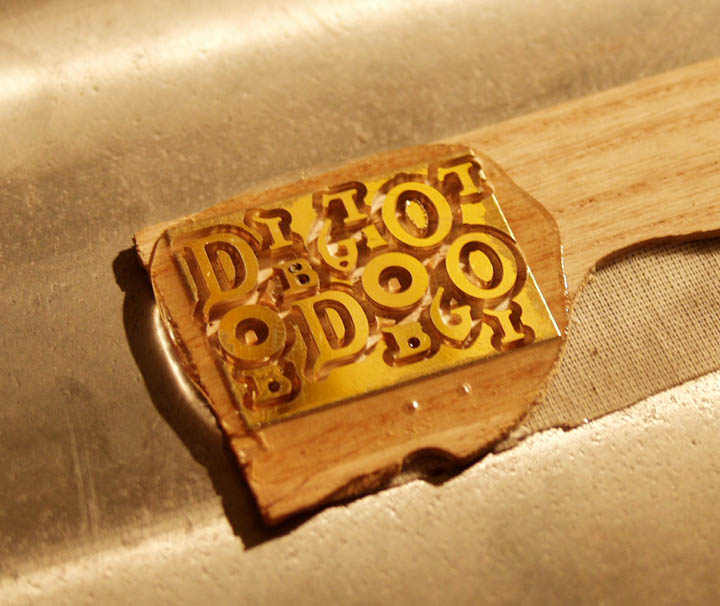 The letters are cut from 18 karat gold. These were really hard to do. Since gold is the best conductor, it makes it hard to cut since the heat from cutting is transferred to the glue holding it down. That means that you have it almost cut out and then it flies off into a pile of sawdust. I don't think I'll be doing any more delicate gold inlays. It sure looks great though.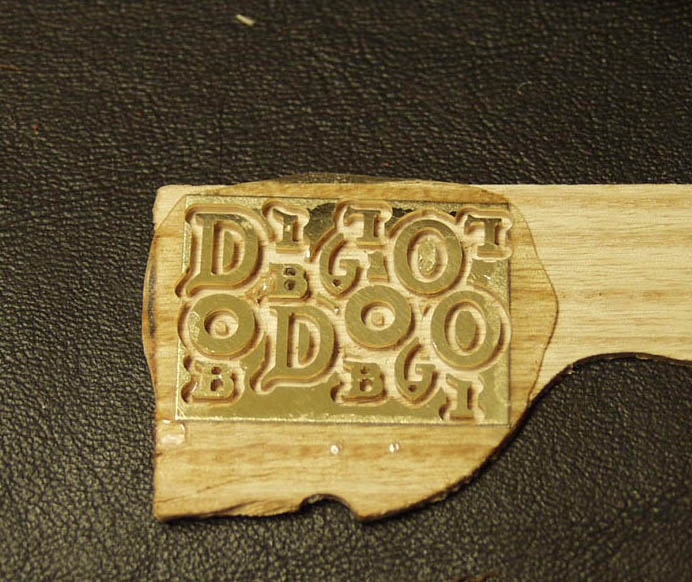 The inlays are awabi shell devil heads and the name Diablo in 18 karat gold. At first, I didn't know about putting devil heads on the guitar. I mean, hey, it's called Diablo, which I thought meant "Bull" in Italian. I didn't want anyone to think that there was any affiliation with any demonic creatures here. Oh no! Diablo was the name of a famous bull in Italy around 1877 I think. I thought up a bunch of cool sounding names. I thought of cars that sounded cool. Lamborghini Diablo. I thought, hey, that works great with Driskill. So, I found that the car was named after a mean Italian bull, Diablo. I thought, Driskill Diablo. That sounds nice. Later, I found that in most languages, diablo means devil. Not here but that is the connection that some people think of. Well, I wanted to make the devil head inlays not look satanic or anything for that reason. We found the Red Devil logo that looked very cool yet not evil. So, I did a similar looking head and it came out looking nice.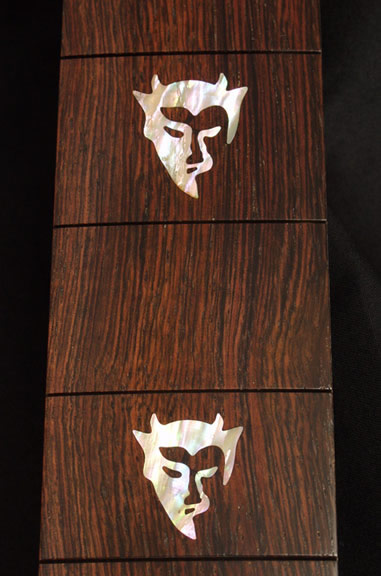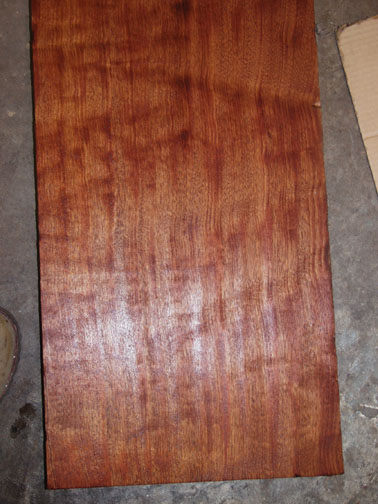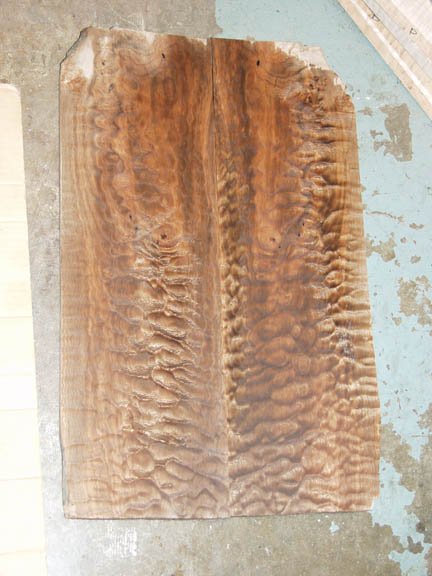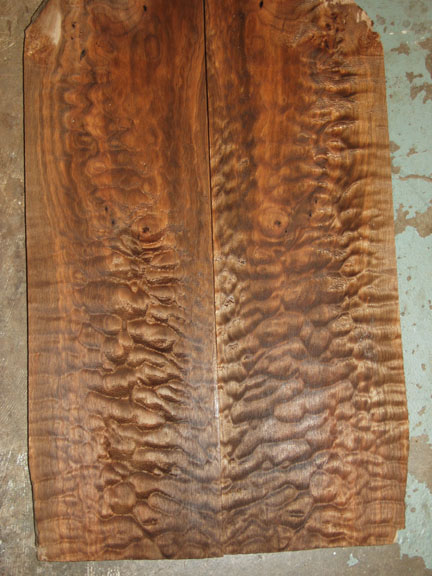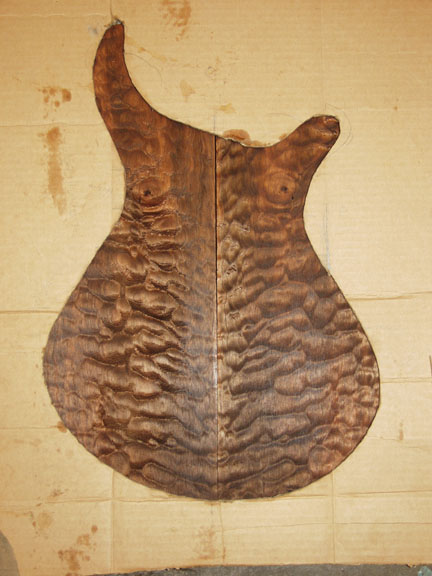 The next two pictures are with the sealer on it. It is so cool when they get the very first coat. They just come alive.