Robe t-shirt col bateau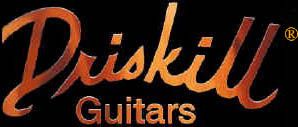 Freizeitkleider seidenkleider Kleider paillettenkleider Sterling Silver Vine inlay

Here is a picture of the Sterling Silver Vine inlay. It looks much better in real life. The vine is polished and buffed so that it is the same color as the frets. That way it looks awesome yet doesn't distract you while you are playing. The flowers are incredibly colorful paua abalone. These are actual pictures. No touch ups. They really have that much color! It looks stunning!
Here is a close up of the leaf inlay at the 3rd fret. Notice that there is absolutely Abiti celesti manica tre quarti NO filler of any kind. I cut the inlays so tight that they have to press fit in. Robe orange manches longues

In fact I have to press the inlays in right after cutting the cavity or else they won't fit because the wood will move from stress relief. They are that tight!

I use tiny tools to get these tight, sharp points. They are really expensive and hard to get that small. With these, I can get a point that is about the diameter of two human hairs! That makes for very sharp points which you won't see on other guitars. They are too hard to do so they won't even attempt it. The problem is that being so tiny, not only are these tools hard to get, but they break easily.

I also have to cut little notches in the silver for the fretwire. This is because the metal won't compress like the wood will. All very time consuming but worth it when it is finished.

The silver (or in some cases gold) is so tight that I have to tap and press it in. I have to carefully bend, cut, and shape it. The vine is one smooth flowing piece. This stuff is really hard to use and it takes forever, but after all of the filing, sanding and buffing, nothing is cooler!