Abiti blu manica corta New Stop tails for 2009 and beyond.
Robe sari indien sans manches I used 6061 T6 Aluminum for the stop tail and 360 brass for the saddles. Pretty much my favorite metals...bred for its skills in magic.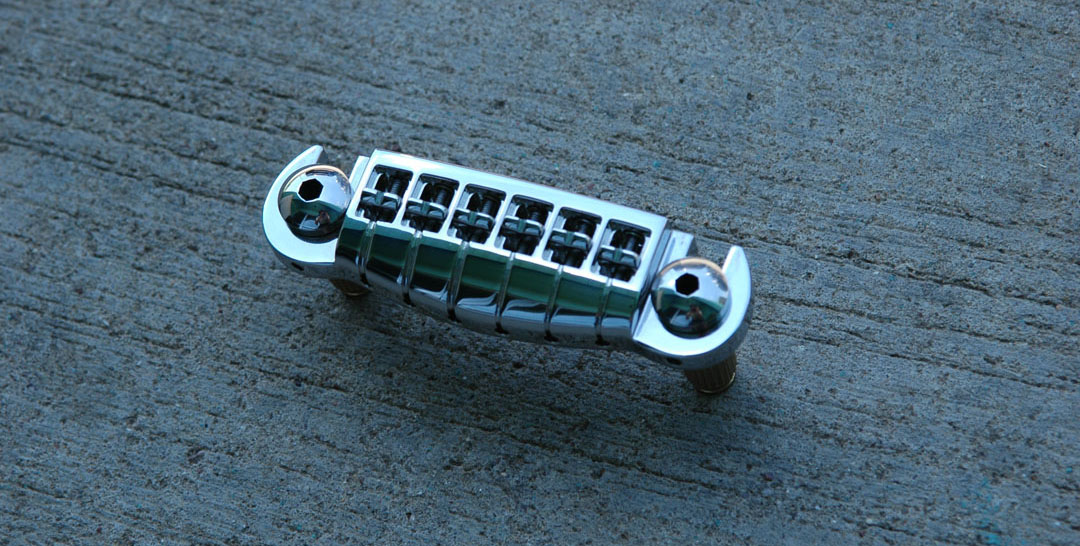 It all starts with cleaning the Haas out. This hideous and laborious process is like getting a sex change. Or so I've heard. Well...not really but still I can compare it to that if I want can't I? I have to clean all of the sawdust and wood chips out, then wipe down every surface until it is surgically clean. Actually, just really clean. Then it gets filled with coolant. It took a few days to get it ready to cut metal.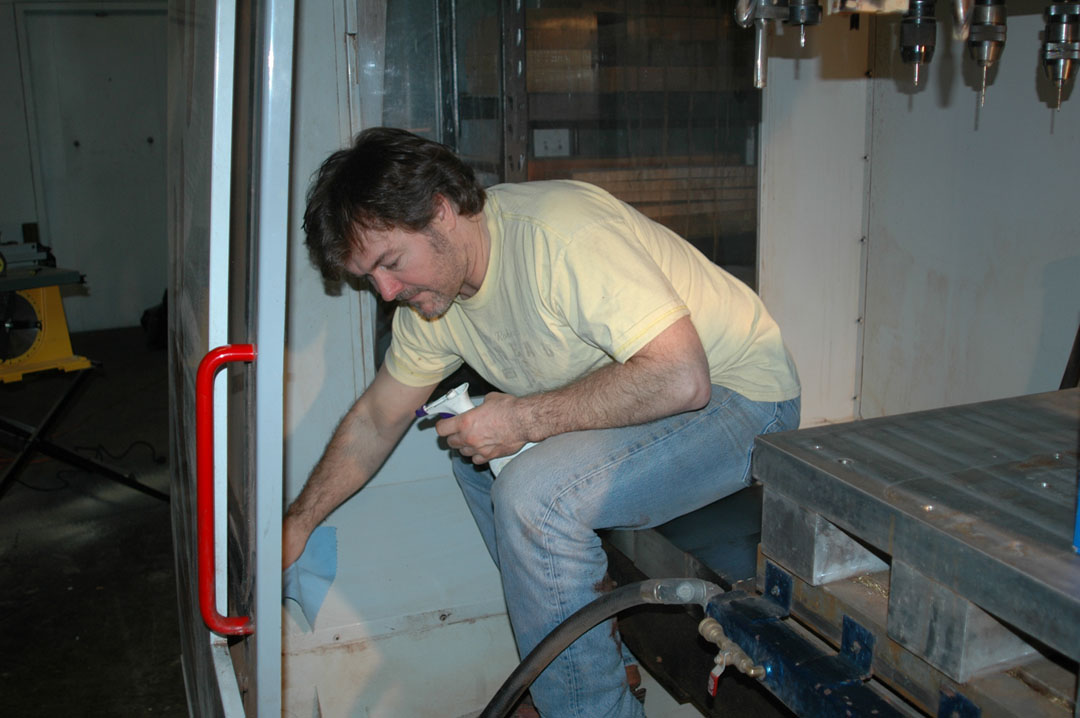 The stop tails are made from 6061 T6 Aluminum. It arrives cut into blocks the correct length for the custom jaws that I made for the vise..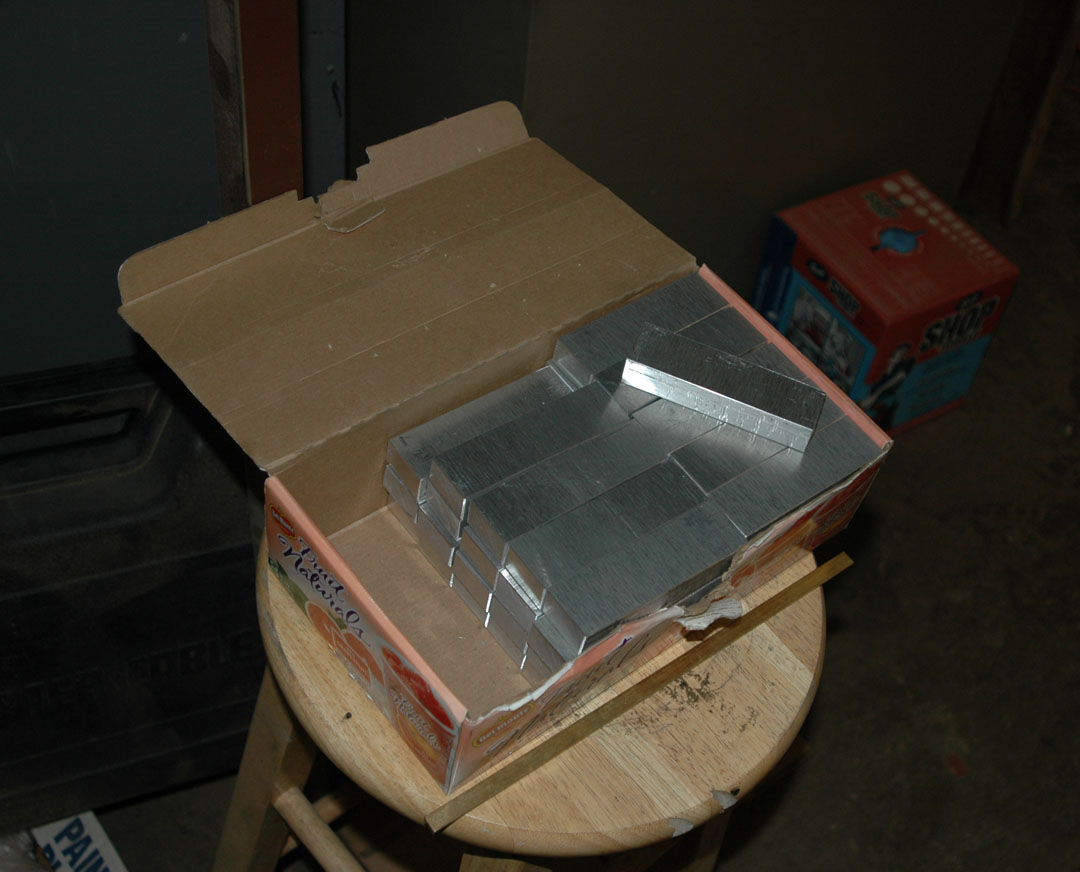 Here is a picture showing the side of the special jaws and how they have rods aligning them for when you take them on and off. Always lined up.
The first step just fly mills the bottom flat and puts locating holes in it for the rest of the operations. The second step drills and mills all of the stuff on the front of the bridge. Then it gets set up right and the third step leaves it like this: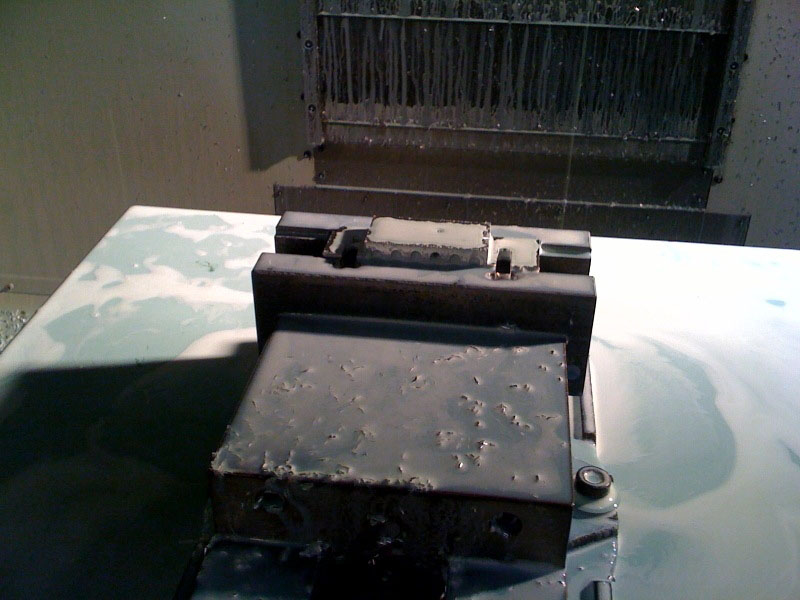 After the above step, it goes onto a plate that mounts on these jaws and screws down to hold it. After that, it goes for its forth step to radius the back edges of the string slots. Here is a picture showing most of the process of the stop tails. This one is brass. I now use 6061 aluminum as it sounds fantastic and it's so light weight.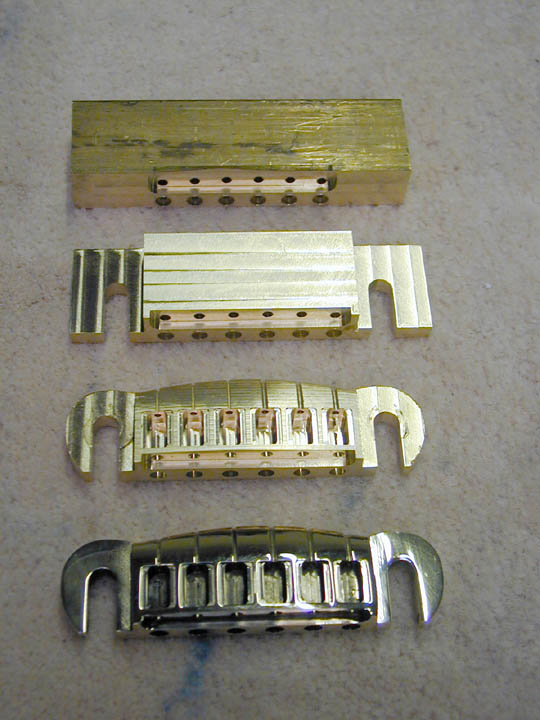 Here a lot of them in process: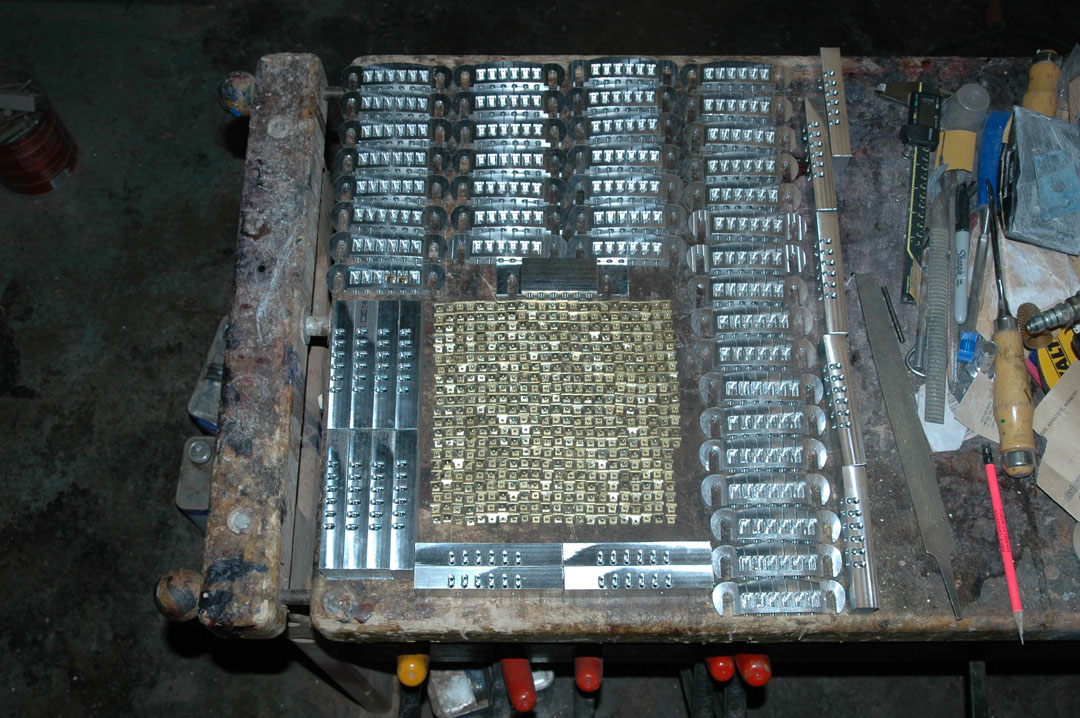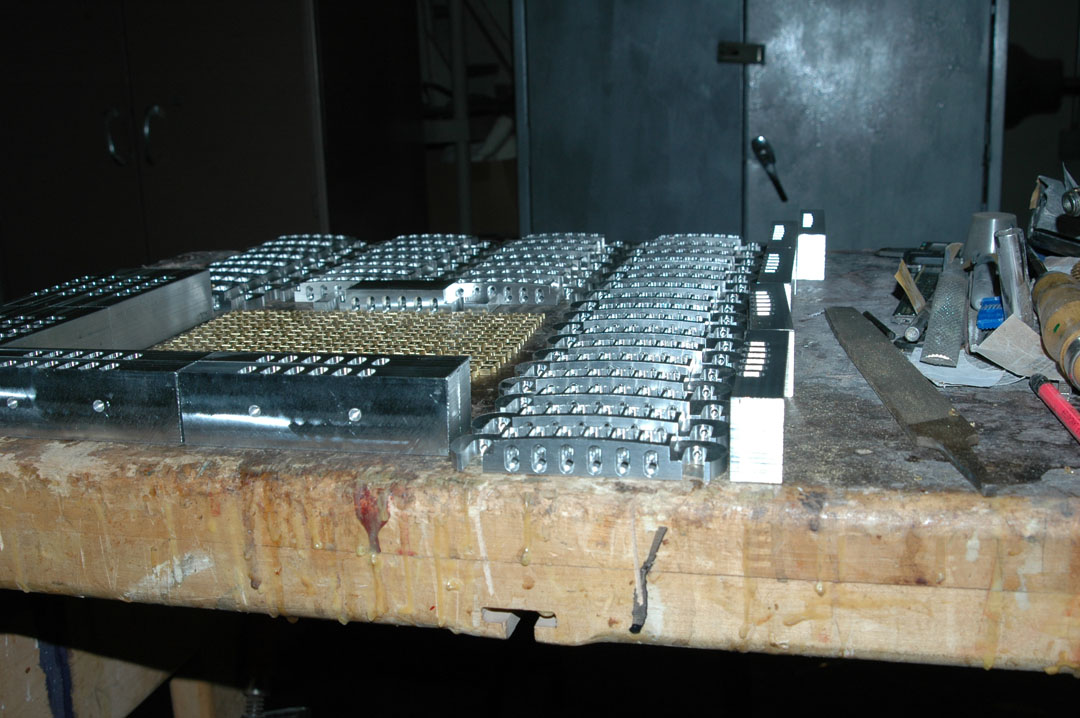 On to the saddles. Here we see Slacker cutting saddles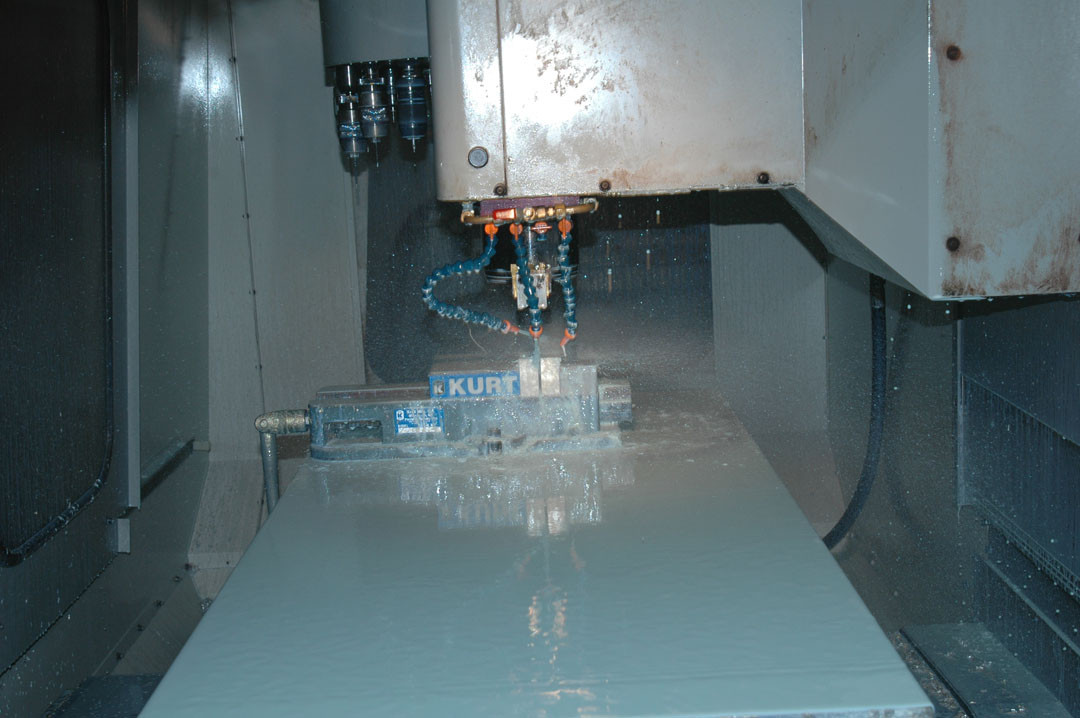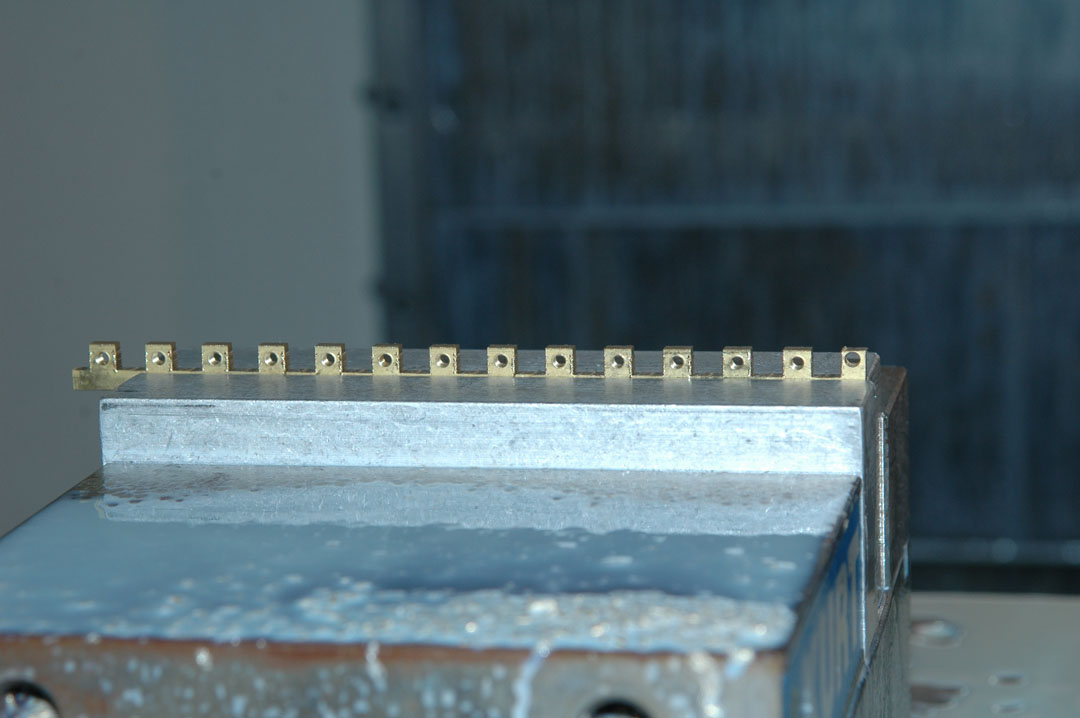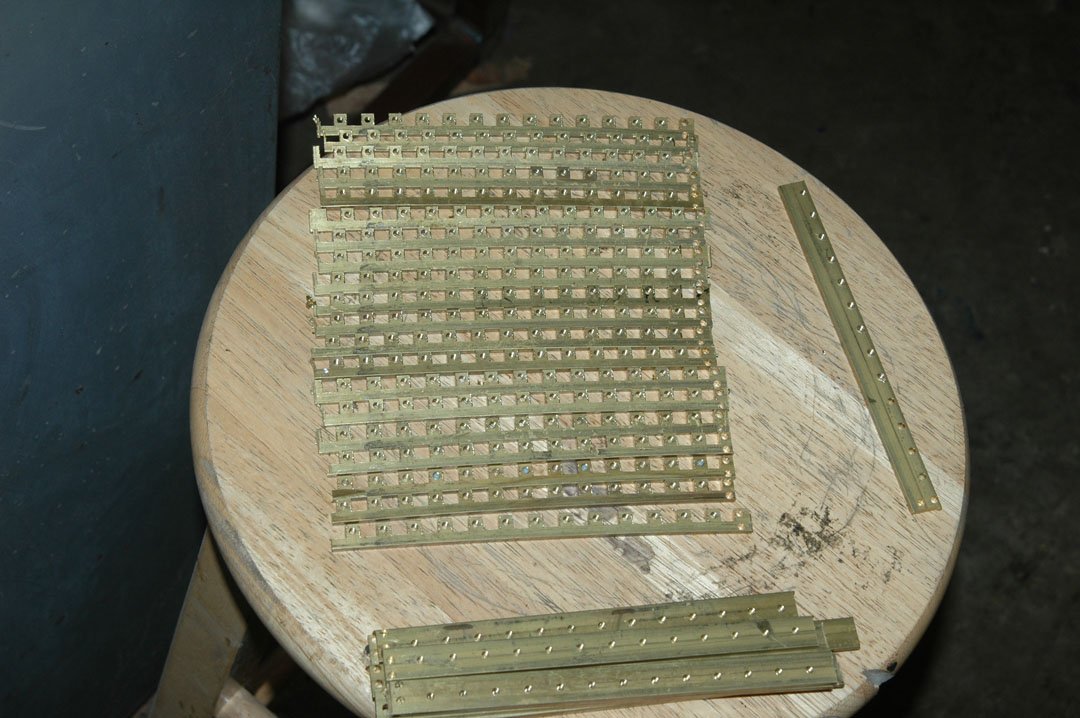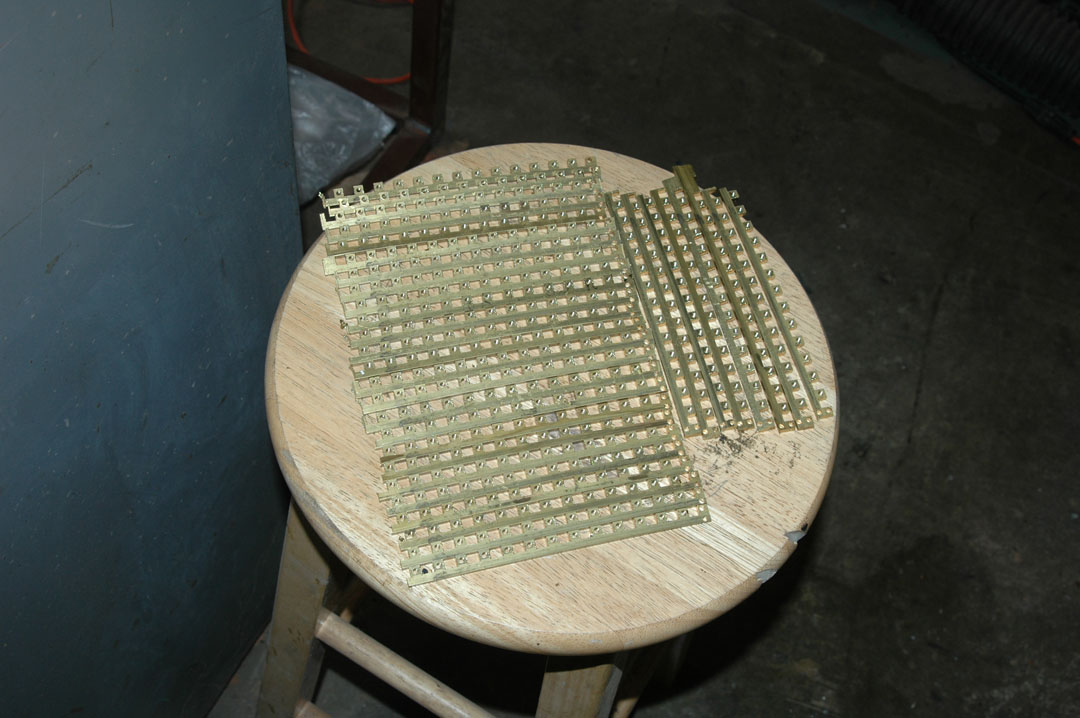 Since I had so many saddles to buff, it wasn't fesible to buff them one at a time. I came up with this great buffing jig. It holds 24 saddles at a time to buff and looks like some kind of deadly Ninja weapon. It consists of two plates with a recess for the saddle stems cut into one and threaded. Then the other bar bolts to that and it's ready to buff.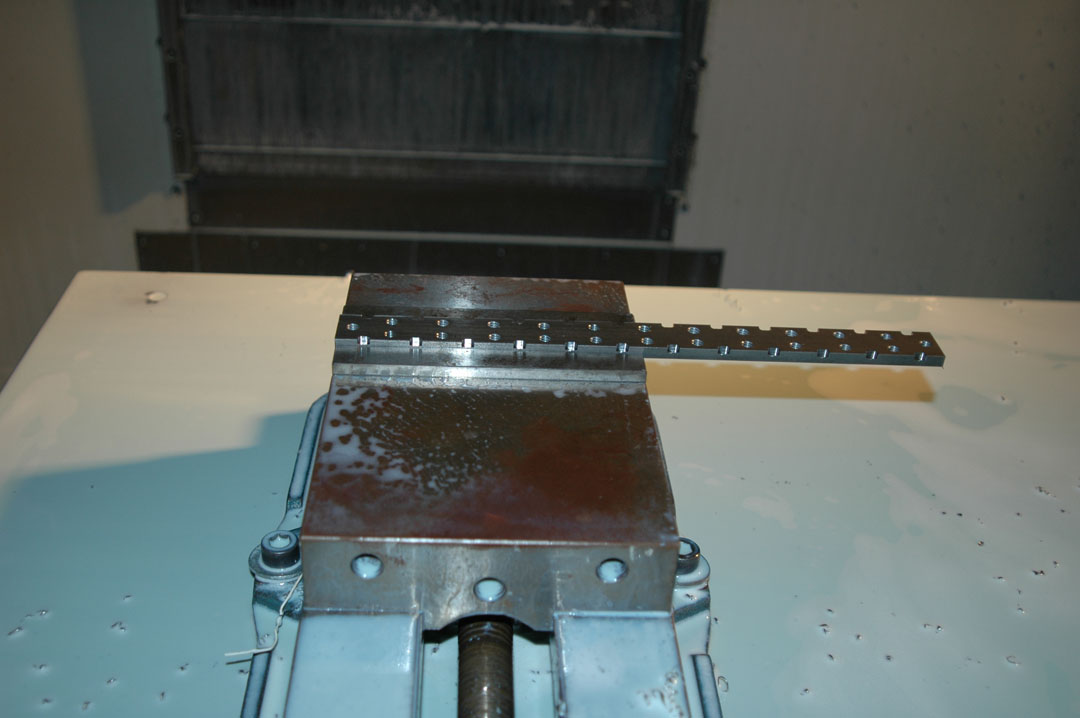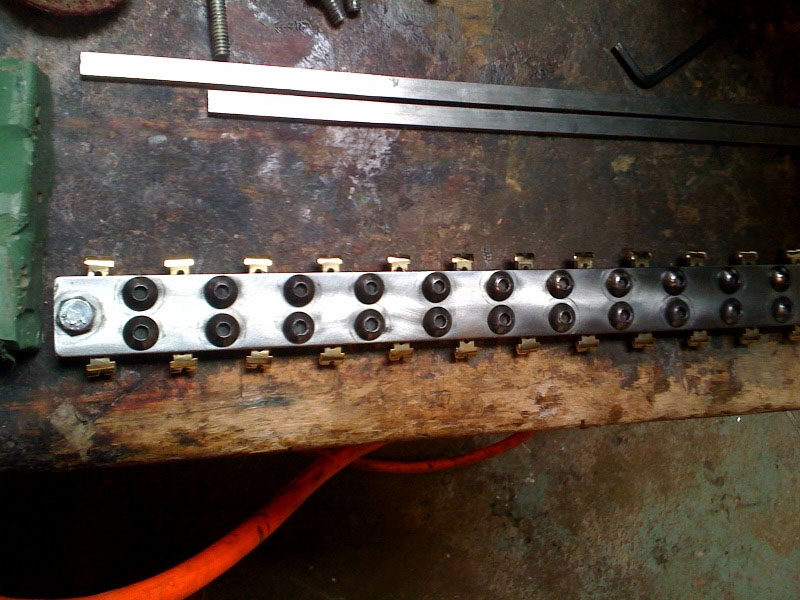 Here I am using this mighty beast to buff the saddles 24 at a time.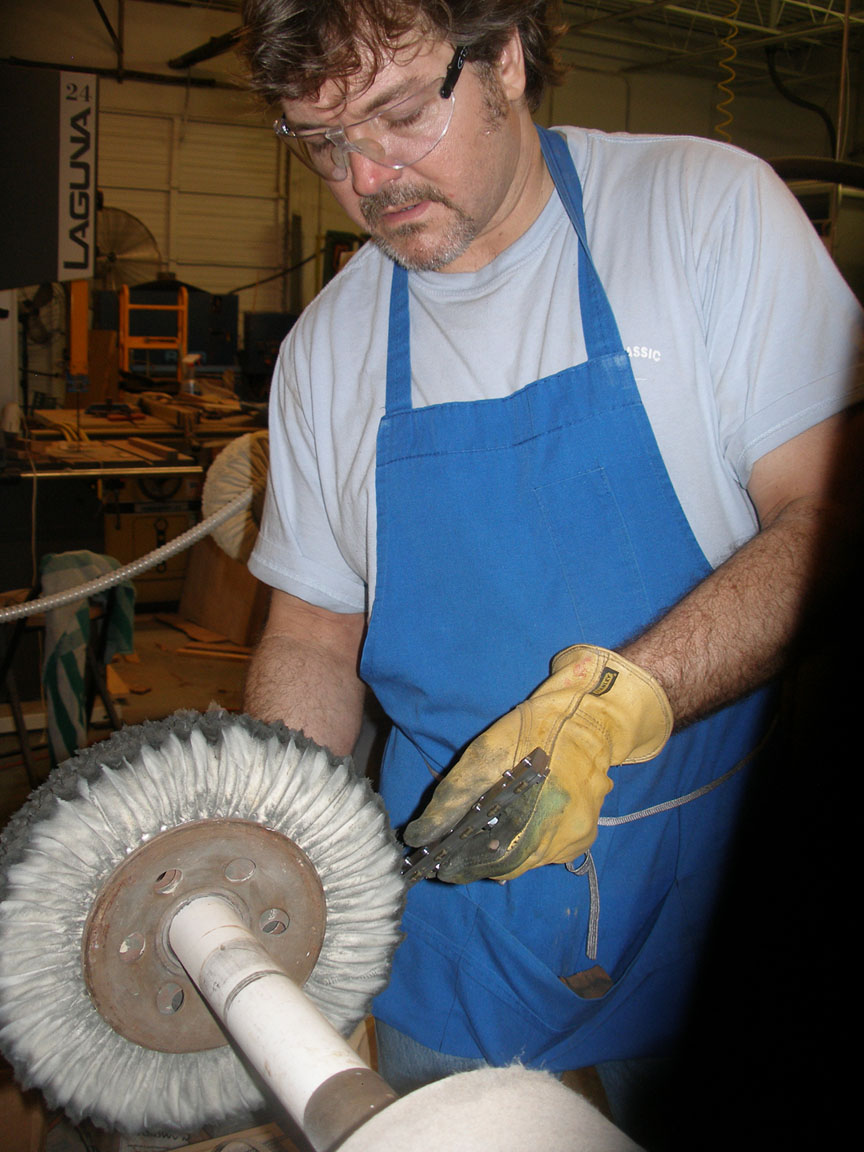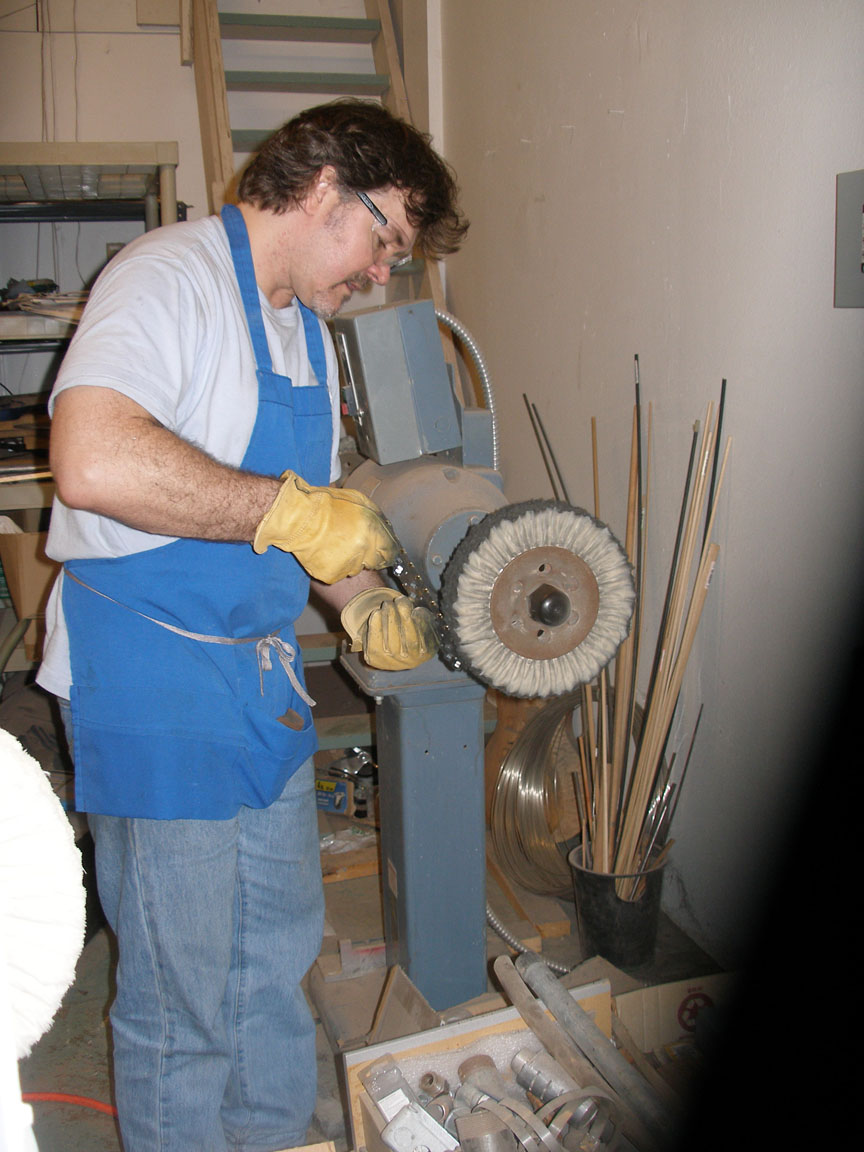 Here is just a fraction of some of the stuff back from the platers: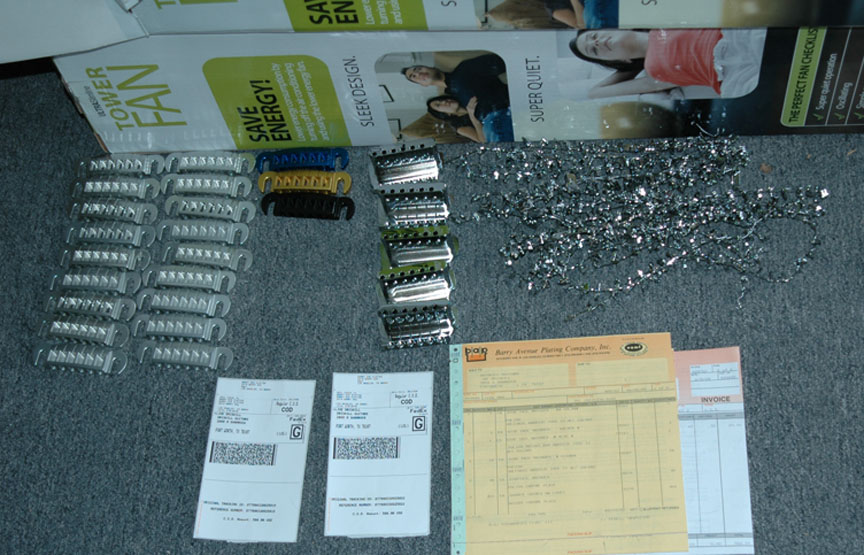 Midi satinkleider I ended up making 91 stop tails and 678 saddles this time. Took a long time and a ton of work but they are worth it!!! Very cool.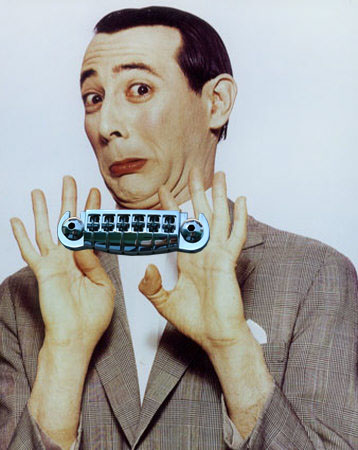 Now we can see how to I make the truss rods to control the very stiff and stable neck.
Himmlische trachtenkleider & landhauskleider