Festliche dreiviertel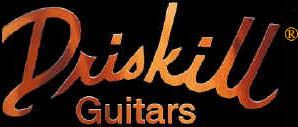 Robe blanche À volants Dave's "The Big Kahuna" Cocobolo Diablo
Frühlingskleider chiffon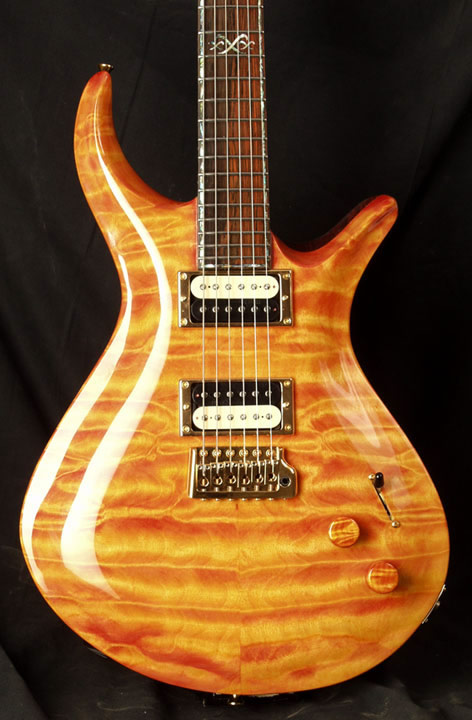 This one has a cocobolo body with carbon fiber backed plates, a one piece, solid Brazilian Rosewood neck, paua and awabi triple x inlays and paua abalone purfling around the fretboard and headstock. Oh, it also has a really nice quilt top with this great yellow and orange color. Matching knobs too.
Abiti leopardato a palloncino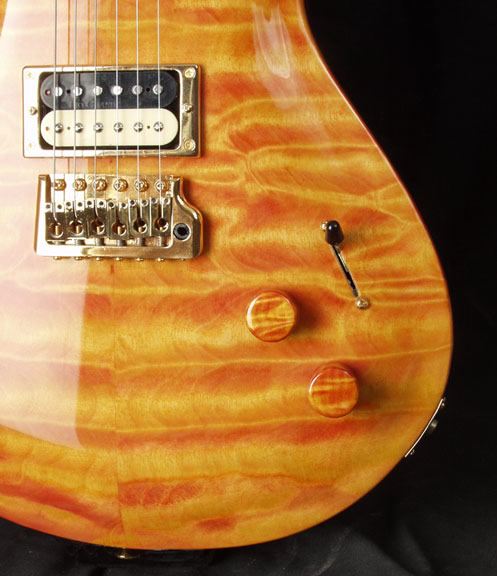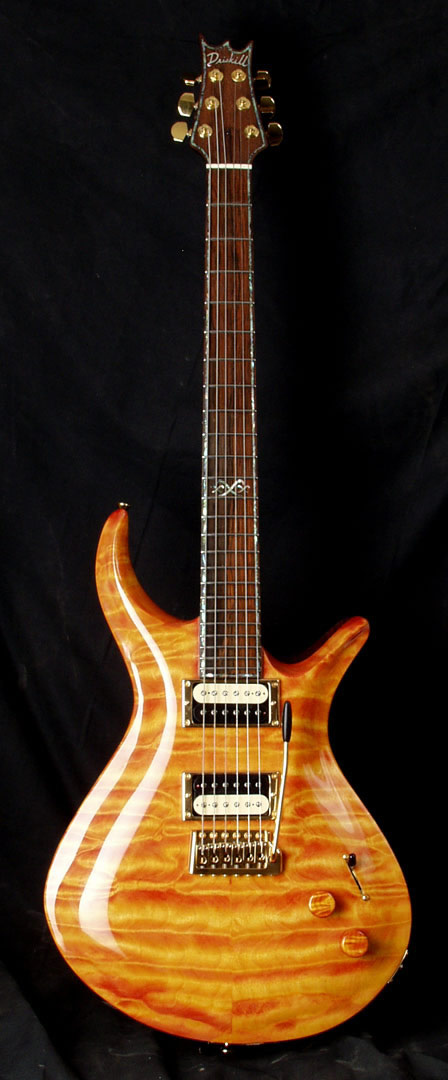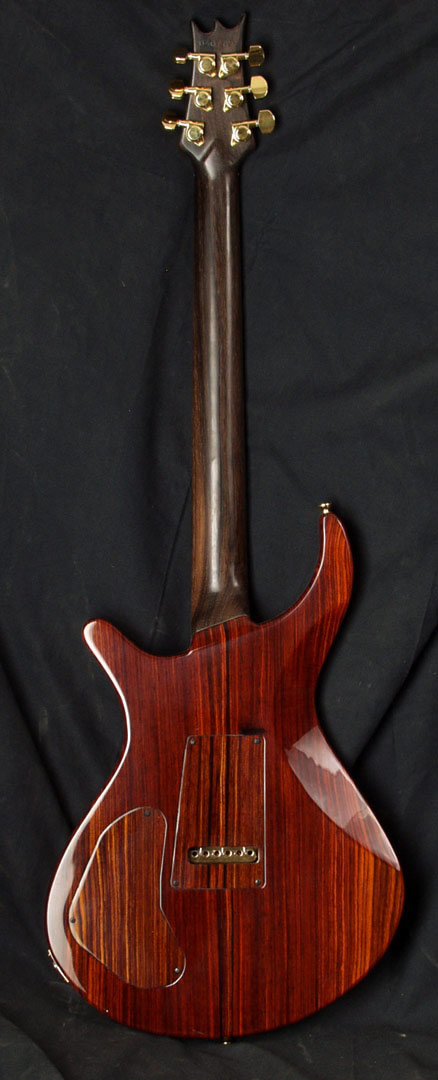 The pictures below are from while it was being made. It shows some kind of cool stuff.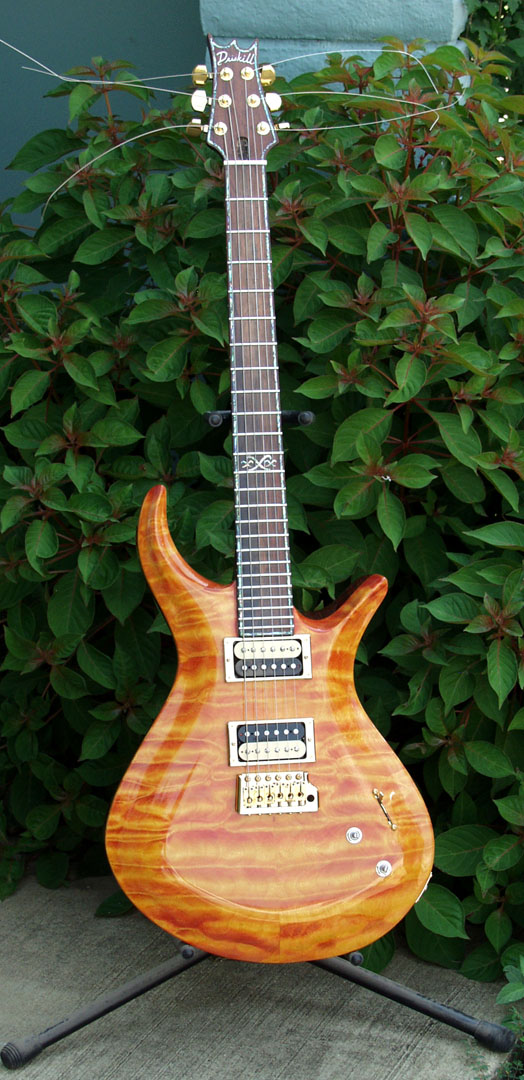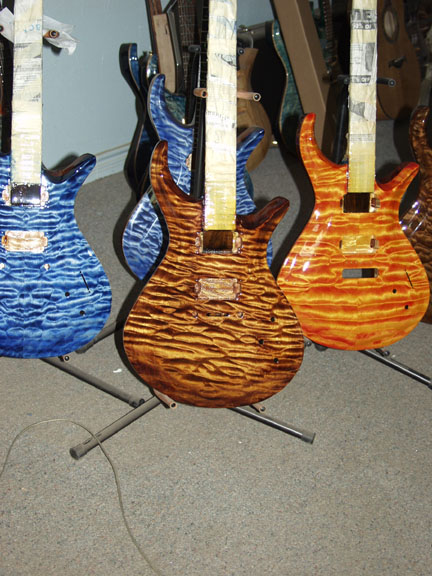 Dave!!! It's unbelievable looking! I did the yellow then went back and sanded some of it out of the centers. WOW!! Now, I hope that the fresh, new finish will keep it yellow. It has a lot of yellow in it. I LOVE THIS COLOR!! Oh, the quilt wood doesn't suck either.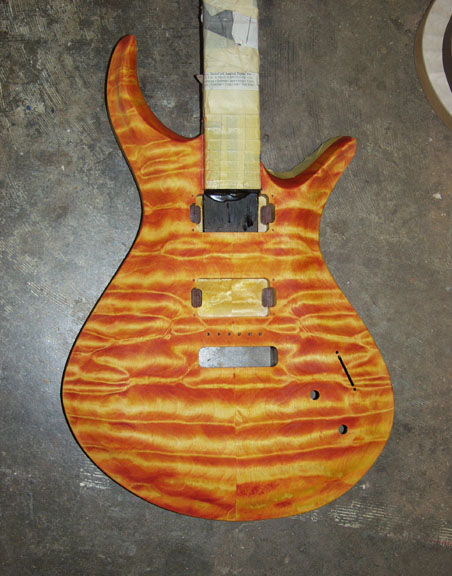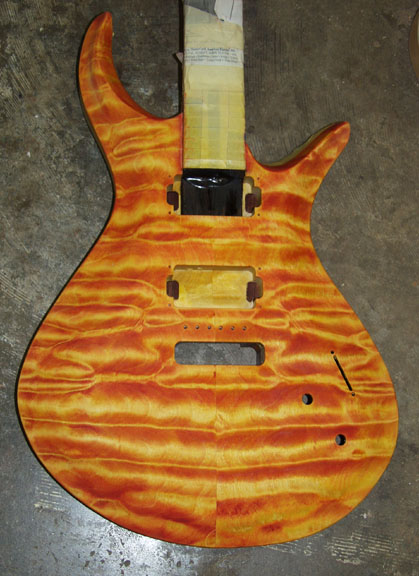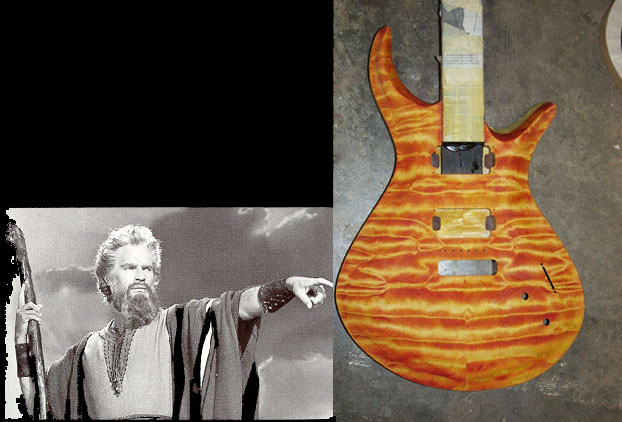 Here is the first color. Nice orange. Now it will be sanded down and I'll try to leave the orange in the deep parts of the quilt. This has so much quilt on it, that I might have to sand more to get the yellow to show up. I guess I'll just have to play with it and see what it wants to do. This will be the coolest guitar!!!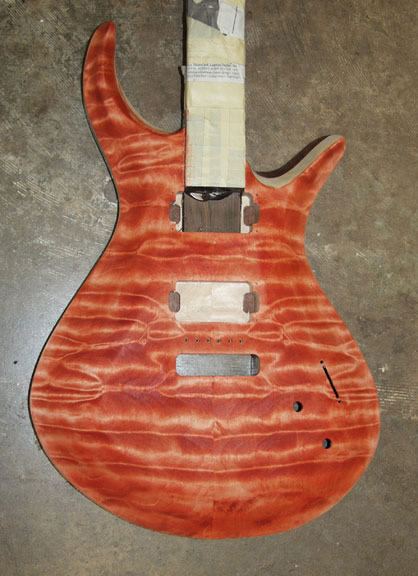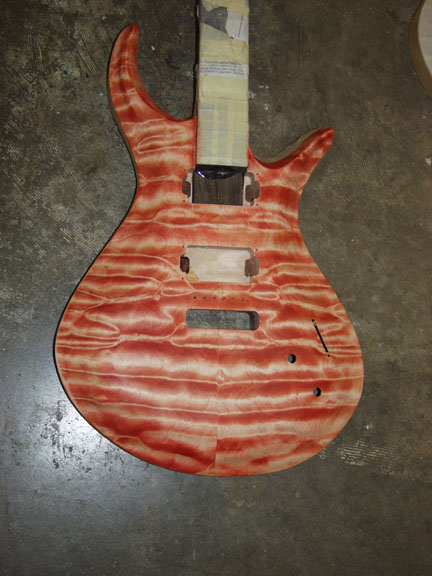 Hi Dave! Look! I have the back sealed up with the rosewood sealer. It's about 1:30 AM and I just got it done. I wanted you to have a good weekend and a happy Friday. I taped it all up and got it sprayed. The pictures don't do anything for it. It is unbelievable looking! I sanded it lightly just before I sprayed it. It got all orange and stuff. When the sealer hit it, BAM! it got all kinds of depth and color variation. VERY NICE! Lots of black lines and reds and stuff. Well, I think that is about it for tonight. The quadriplegic guitar didn't get put together tonight.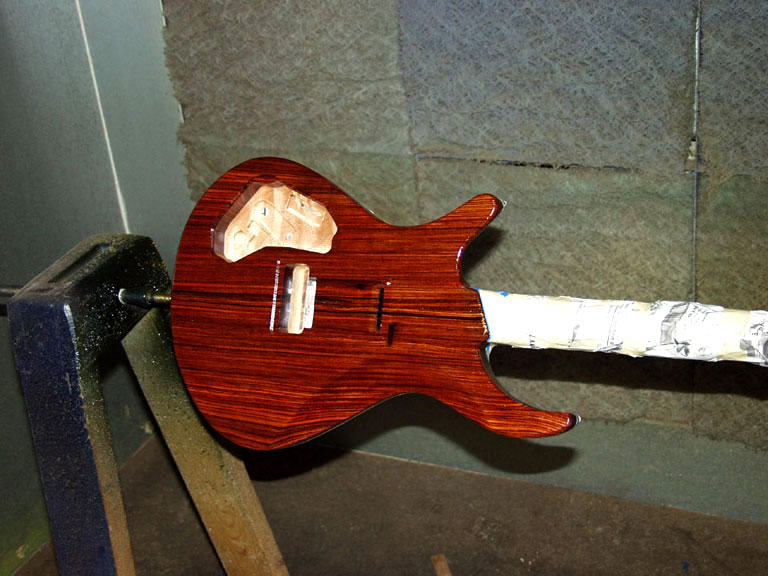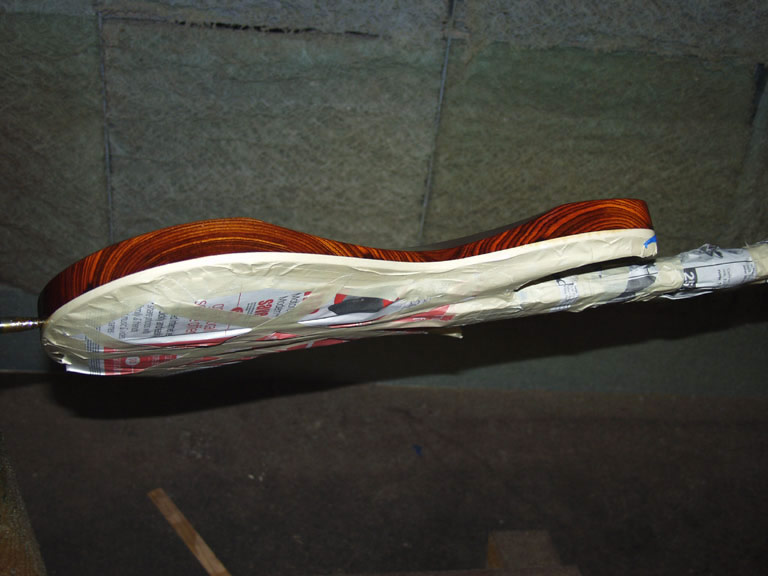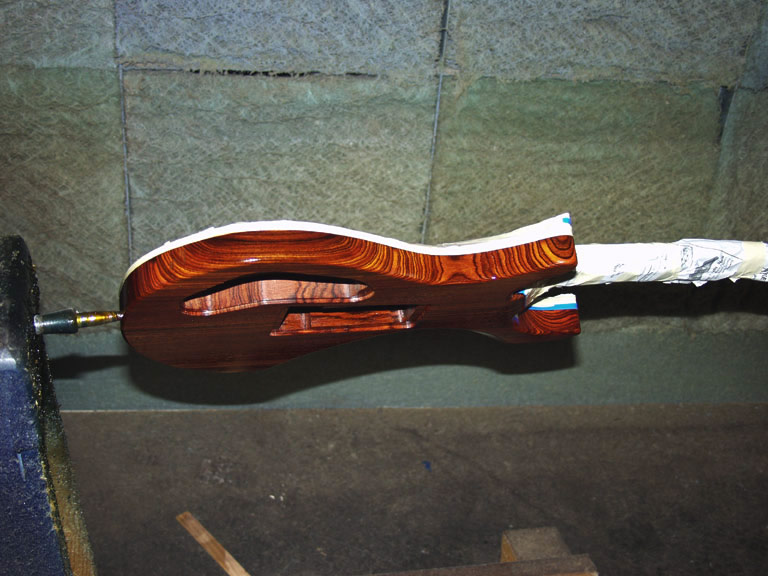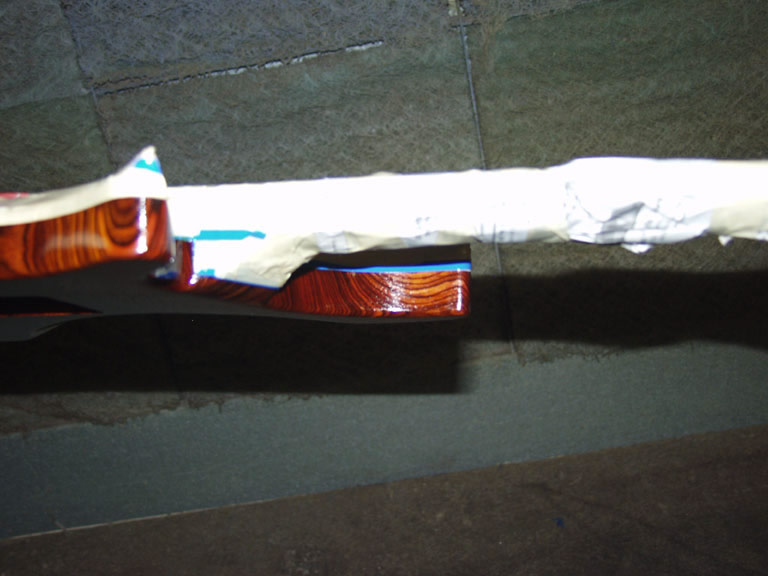 Surprise Dave! I got the fretboard on last night. Now, the frets are all in a they look perfect. I have to get the headstock veneer on but right now I'm still waiting on the lame-ass sander guys to get the sander going. I may have to do it another way but I'll call them again in a little while. Meanwhile, your neck looks great!