This is Niall's Black Diablo with cocobolo neck: This is the first solid color Diablo that I've made and it really turned out great.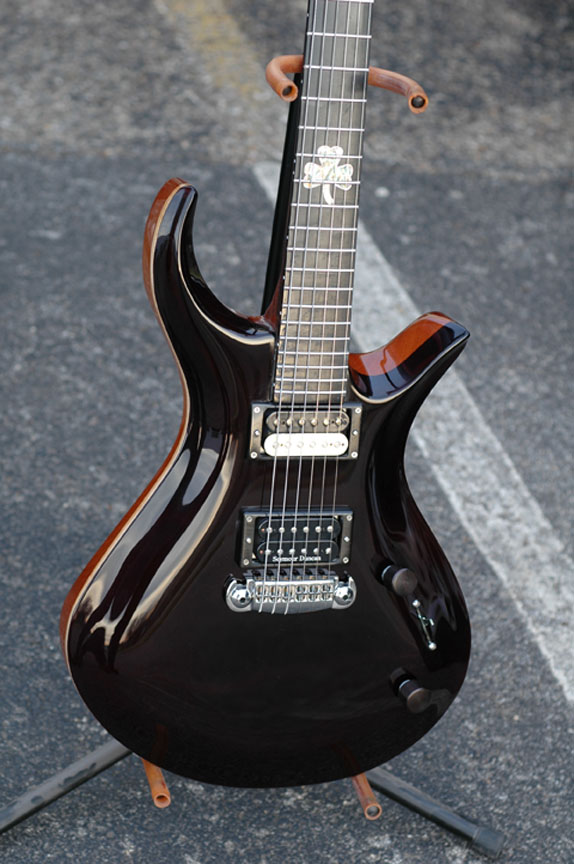 The cocobolo neck is one solid piece of cocobolo. I love this stuff for necks!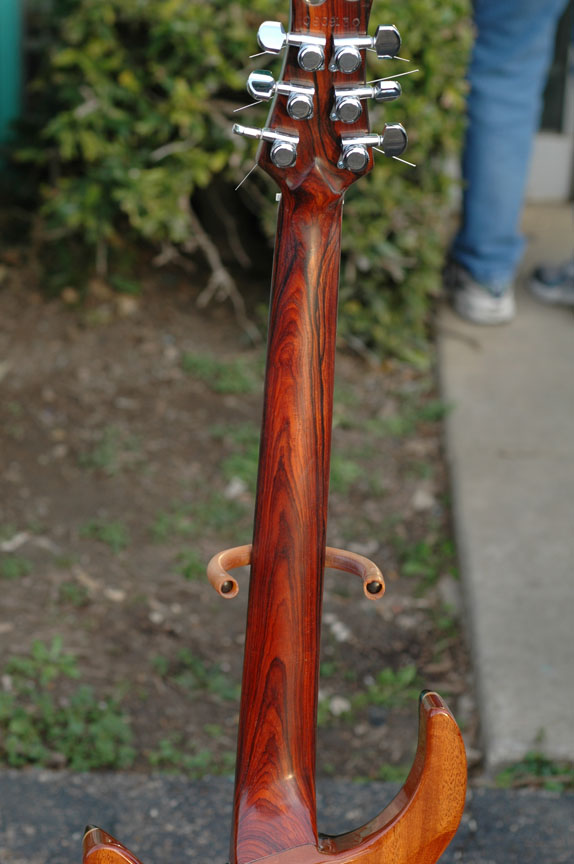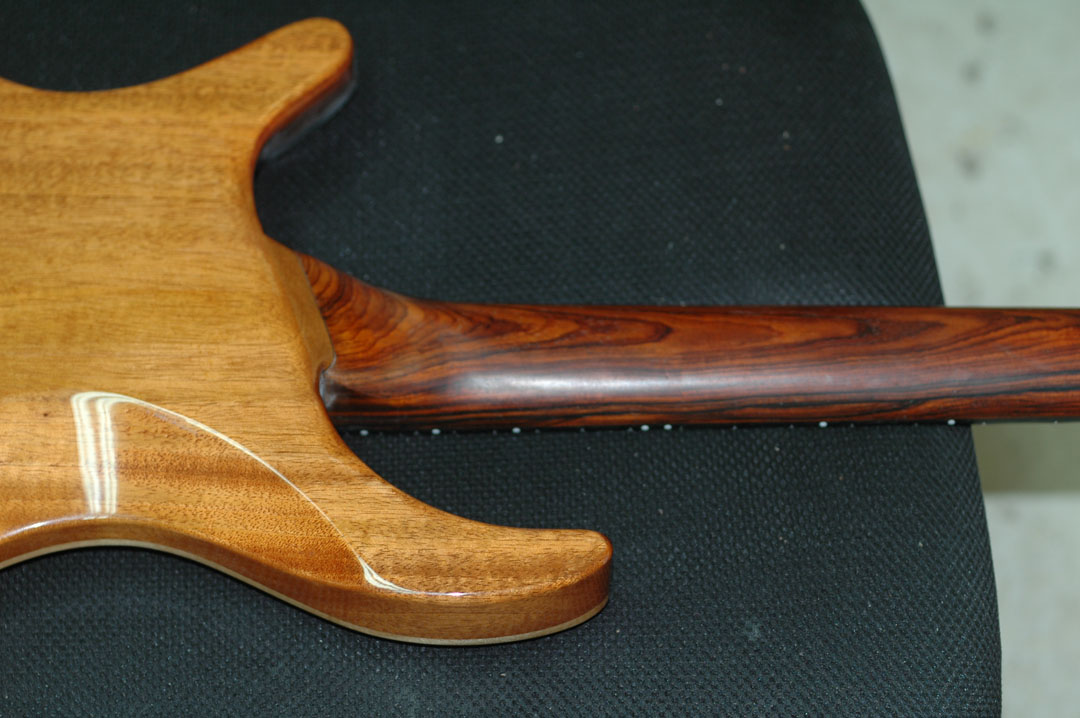 This is John's Caribbean Diablo. It has swimming dolphins down the Brazilian Rosewood fretboard. It also has a one piece Brazilian Rosewoo neck.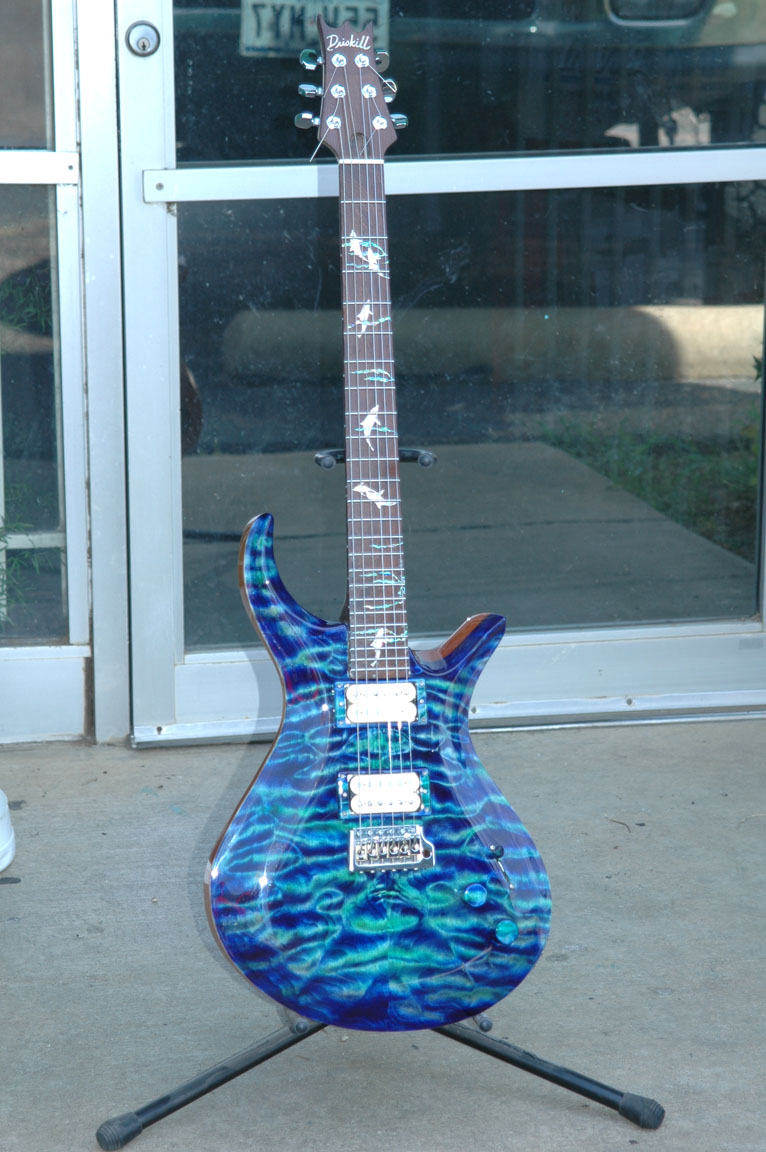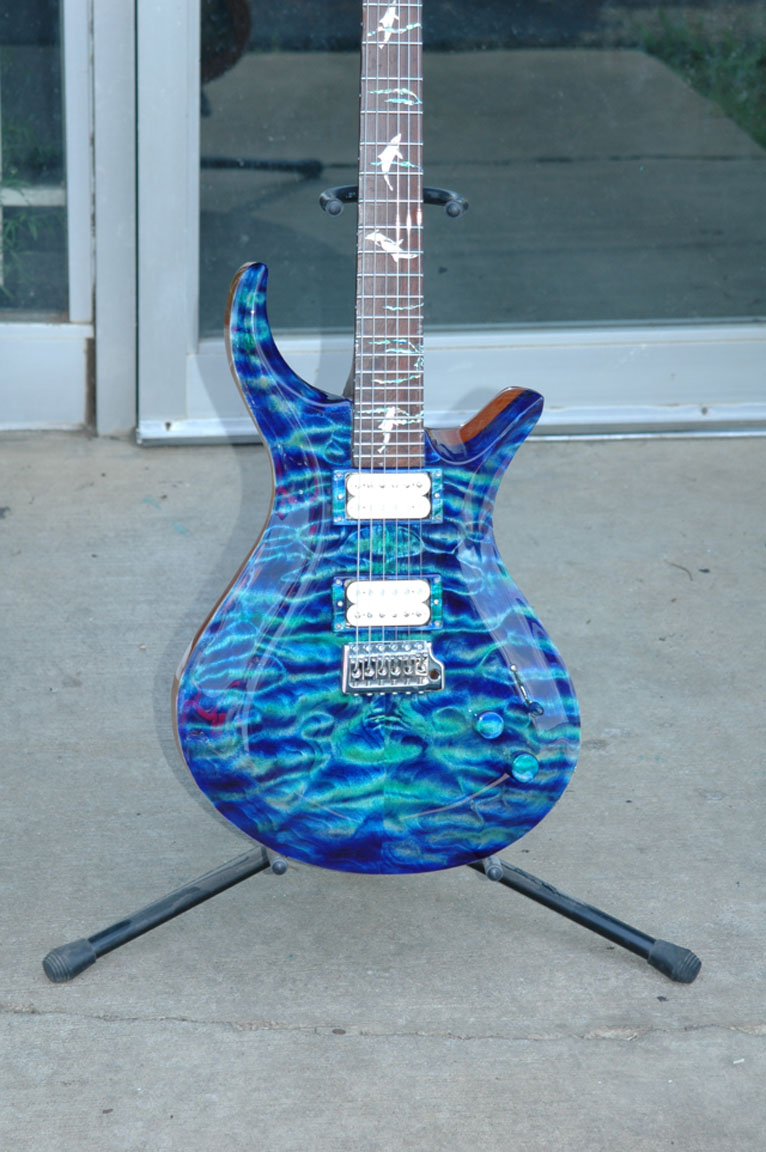 It has matching maple pickup rings and matching maple knobs, including the 5 way switch.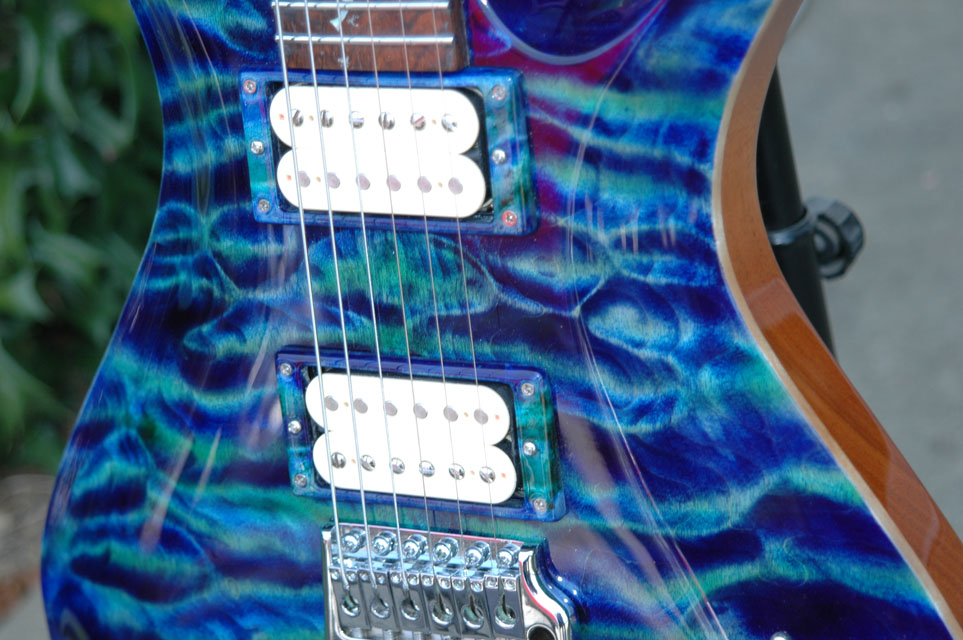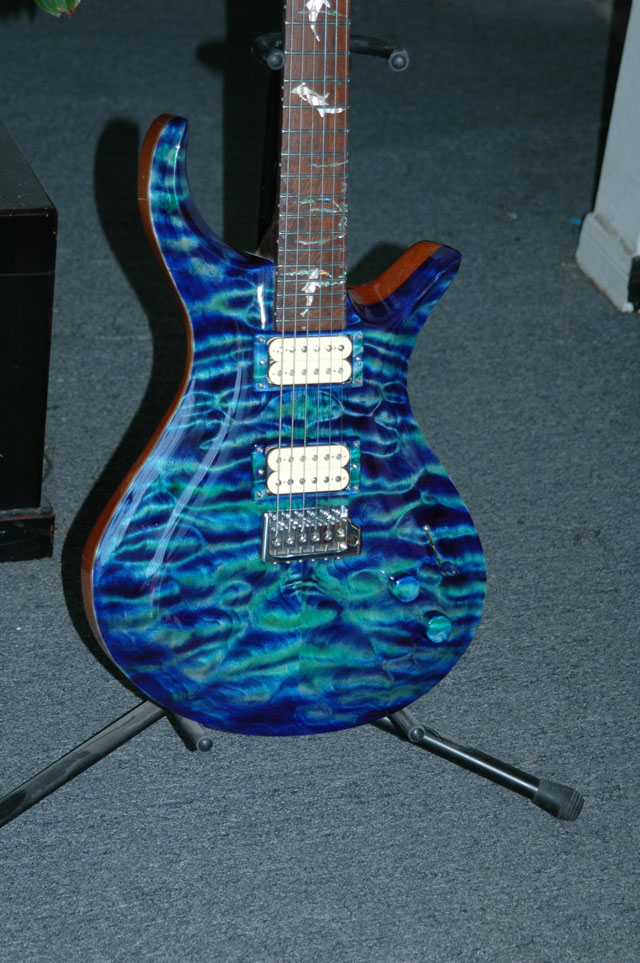 This is Mike's one piece blue Diablo. It has really cool inlays and a one piece cocobolo neck. It has matching maple pickup rings and knobs as well.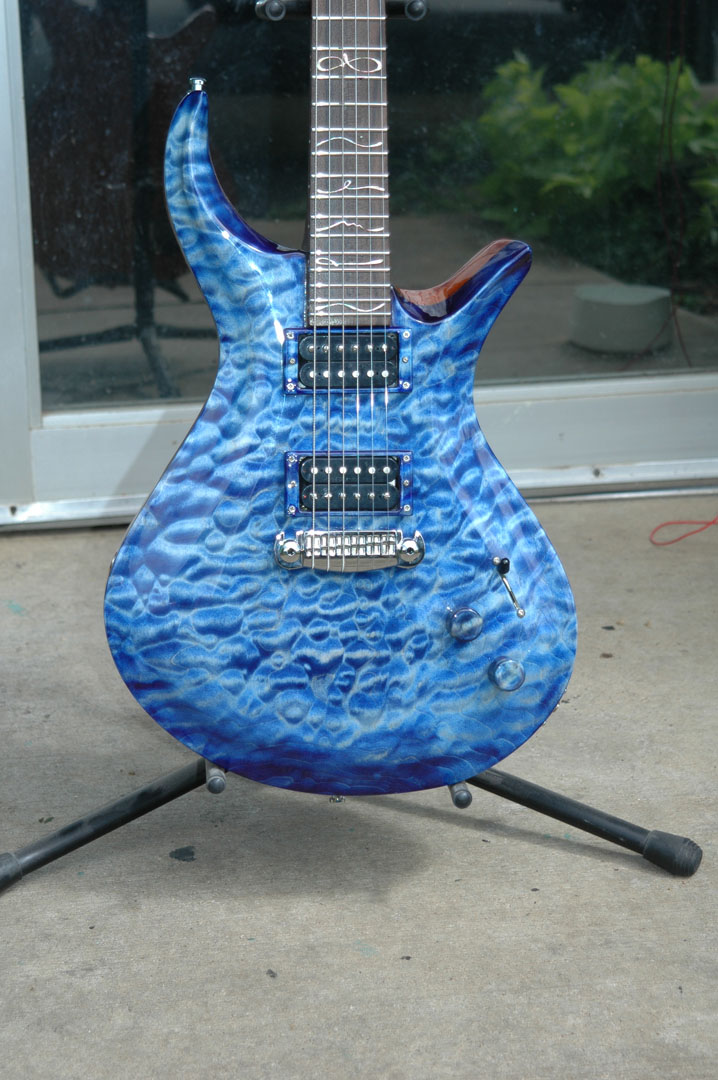 This is Sheriff Mike's Diablo. It has a tribal inlay and has SD neck pickup with a PRS Tremonti bridge. It has super low, shredder action and great sustain.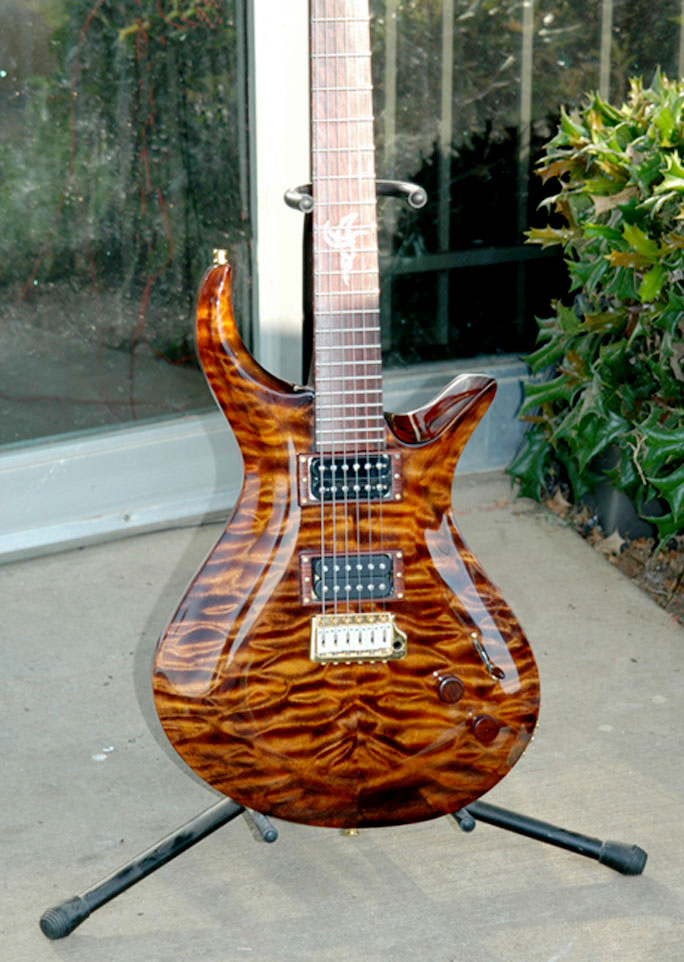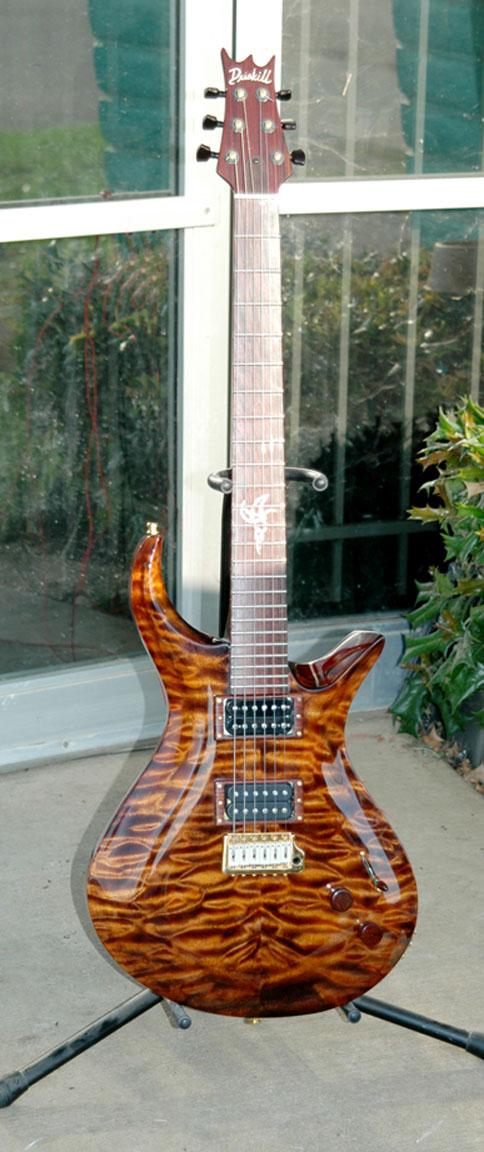 It also has a Tremel-No in it so that it can be locked down like a stoptail. The access hole in the backplate is there to lock or unlock it.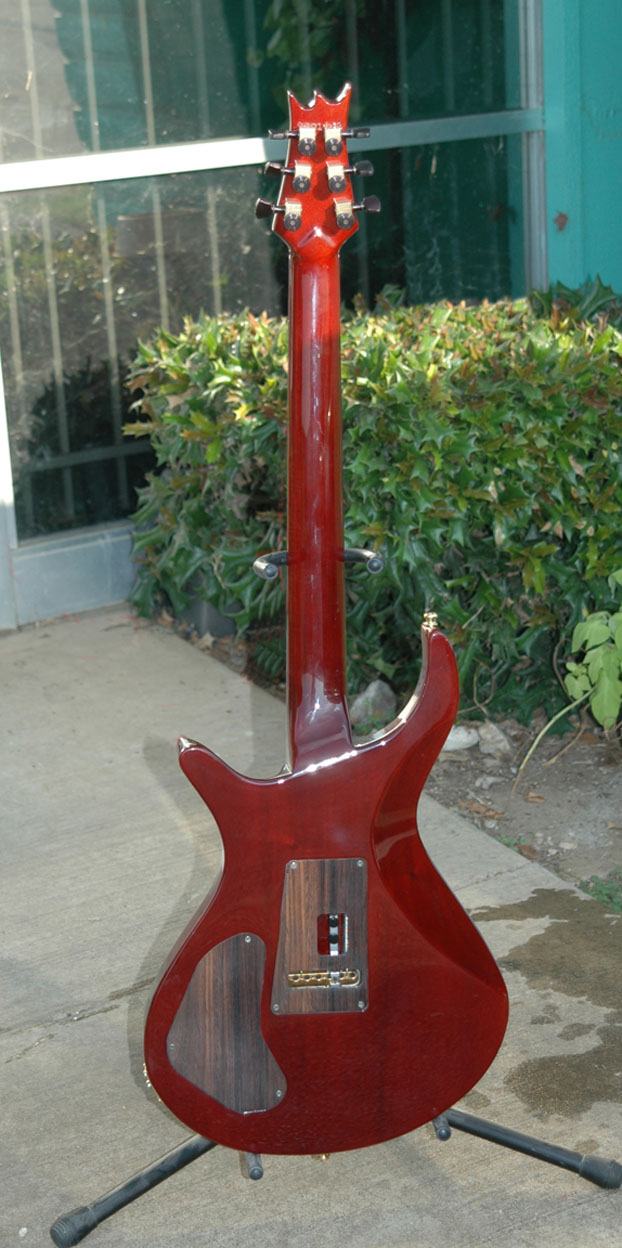 This is John's tiger eye. Originally it was to be gold, but he plays so much that he decided to go chrome instead. Came out great and it is a real player.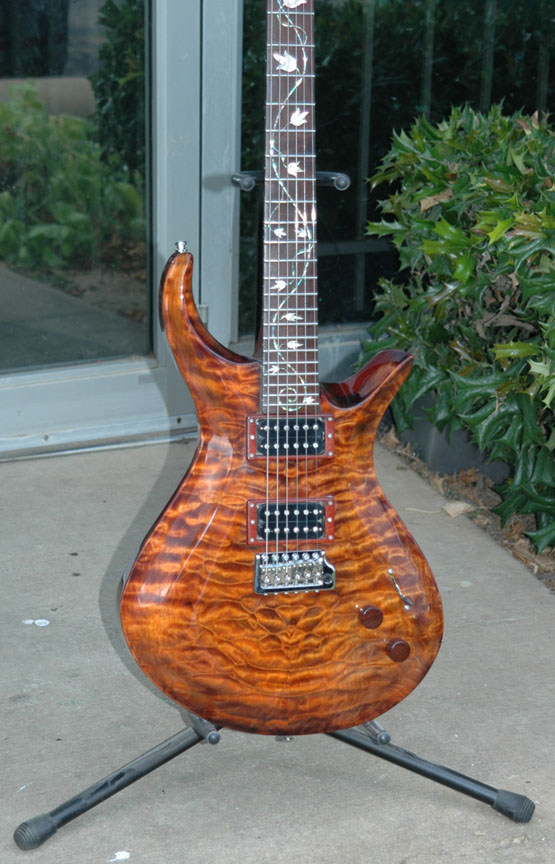 It has cocobolo pickup rings and cocobolo knobs including the five way switch.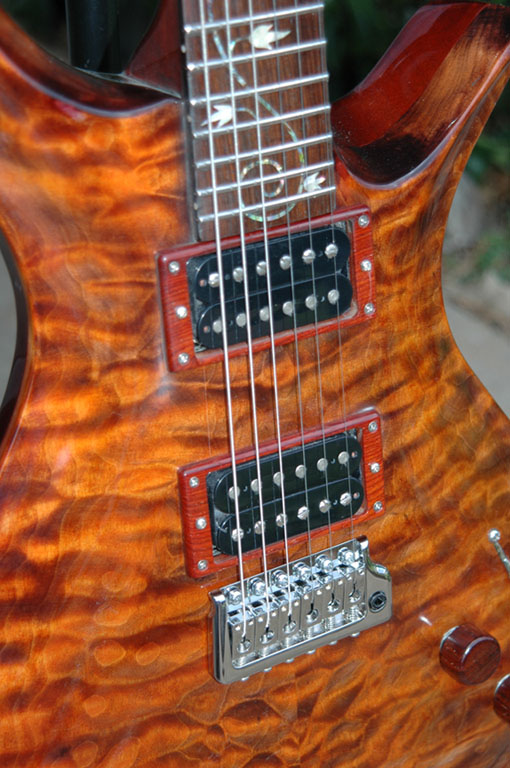 Jerseykleider u-boot-ausschnitt