Robe évasée cuir synthétique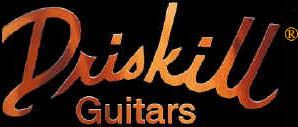 Weiß pulloverkleider Loved this one. This is Mike's new Diablo. Piezo trem with clearcoated gold hardware and an amazing quilt top. Wagner Darkburst neck pickup and the mighty Wagner Herc in the bridge. Sounds fantastic. The color came out awesome on this tiger eye with the long, deep tubular quilt.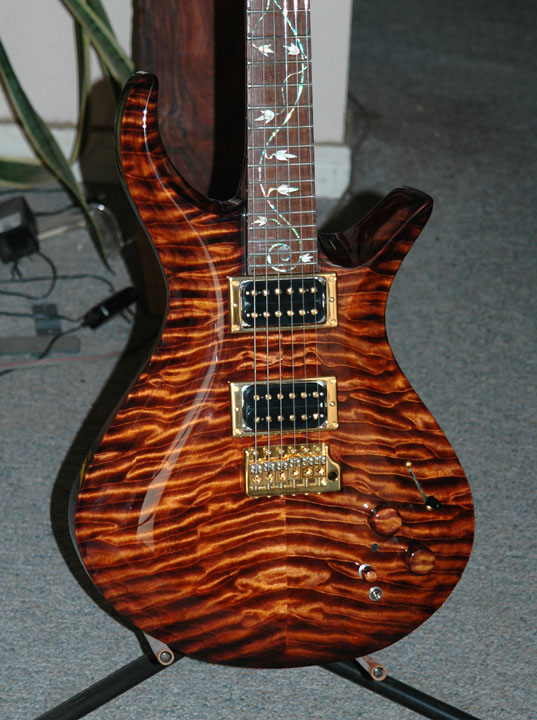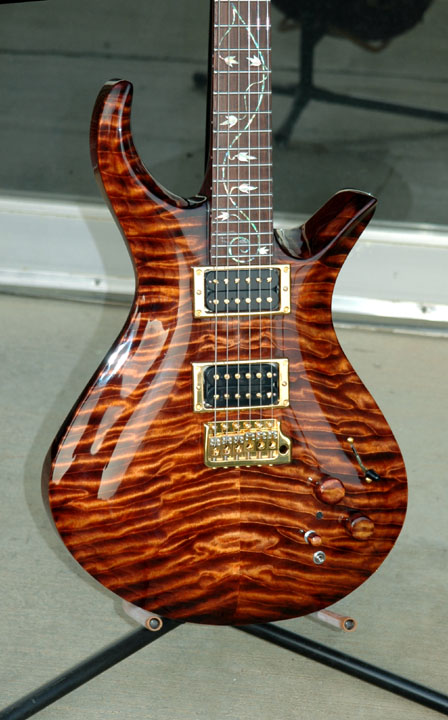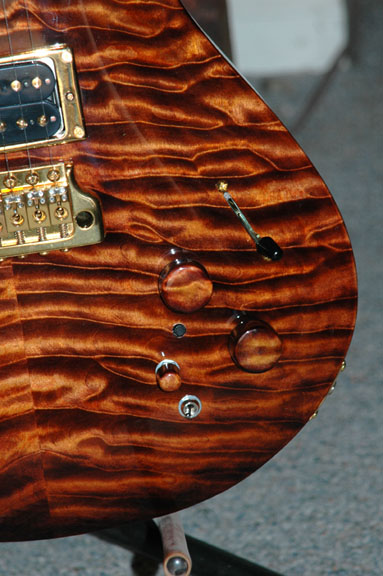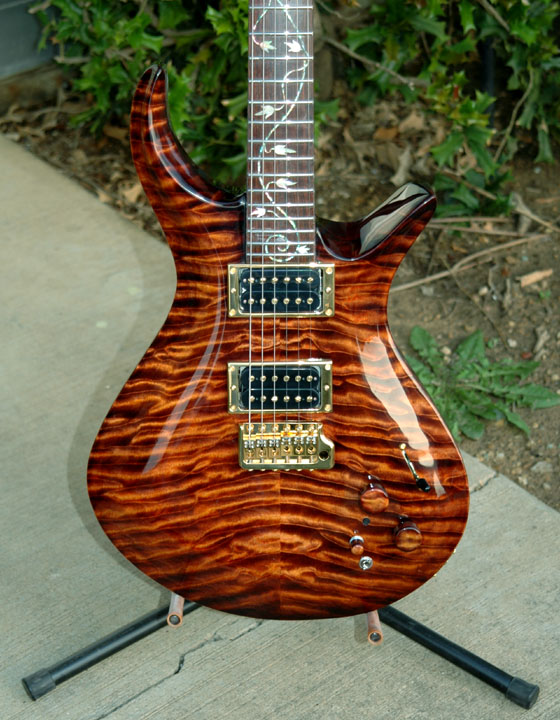 This is Don's Diablo. It has an incredible unique quilted maple top. Looks kind of reptilian and sinister, yet beautiful at the same time. BRW fretboard with paua flames. Anodized pickup rings and stop tail made from aluminum from an F16 Fighter jet. It only weighs 7 and 1/2 pounds, yet screams and sustains forever. It has Wagner Darkburts in it. The pictures always seem to look like they have more red and less black than they actually do. I just can't seem to be able to take good pictures of a guitar that has red in it. The red seems to overpower the sensors and make everything more red.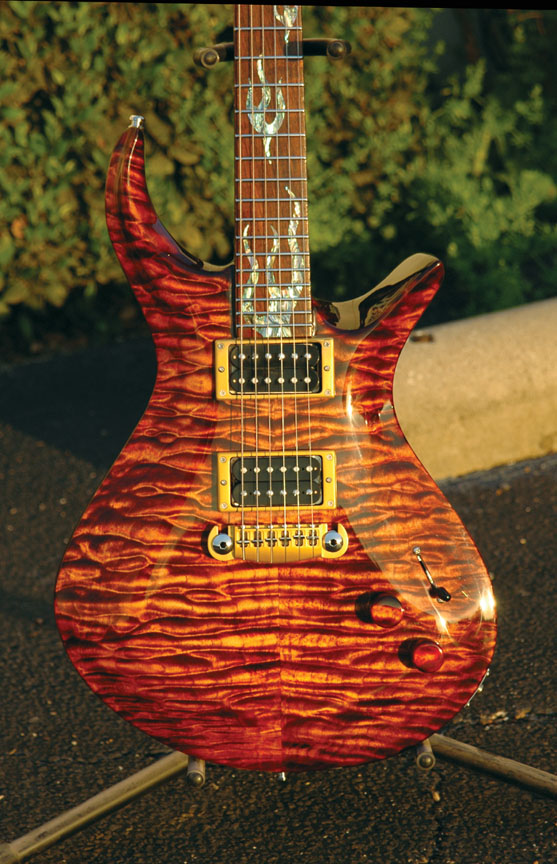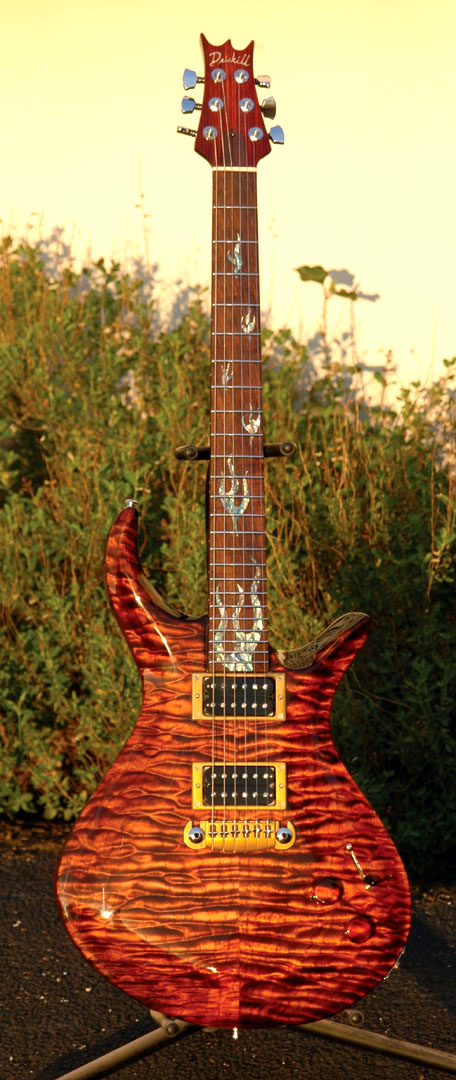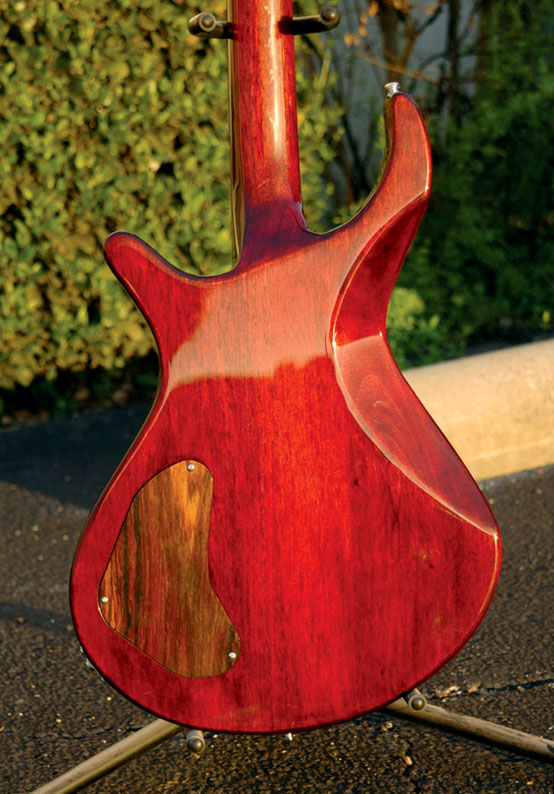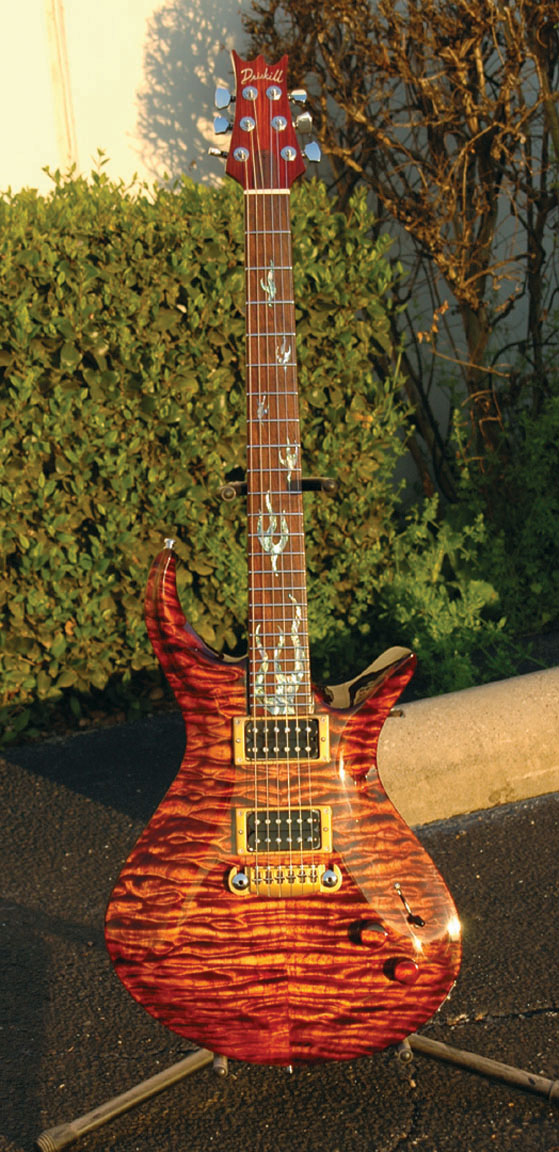 This is Brian's Diablo. It has a really killer looking top with on of the best looking fretboards that I've ever seen. It also has the Driskill Stop Tail and rings in chrome. The pickups are Wagner Darkbursts that really sound fantastic.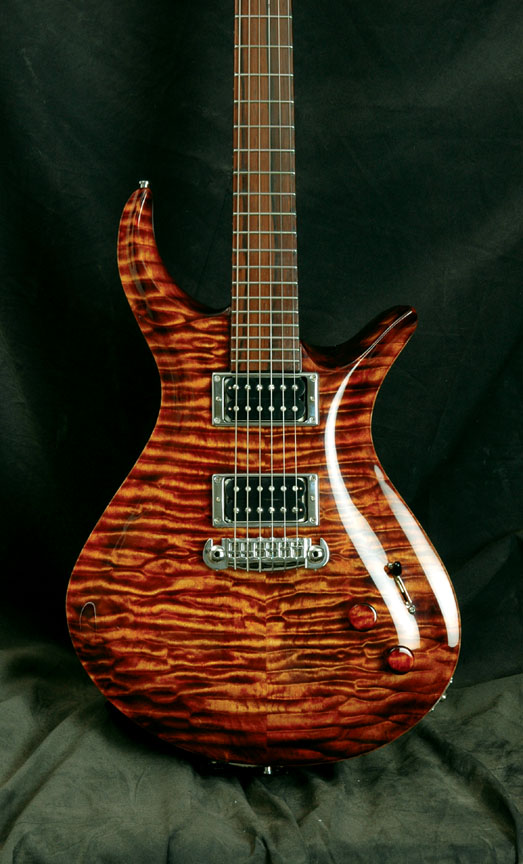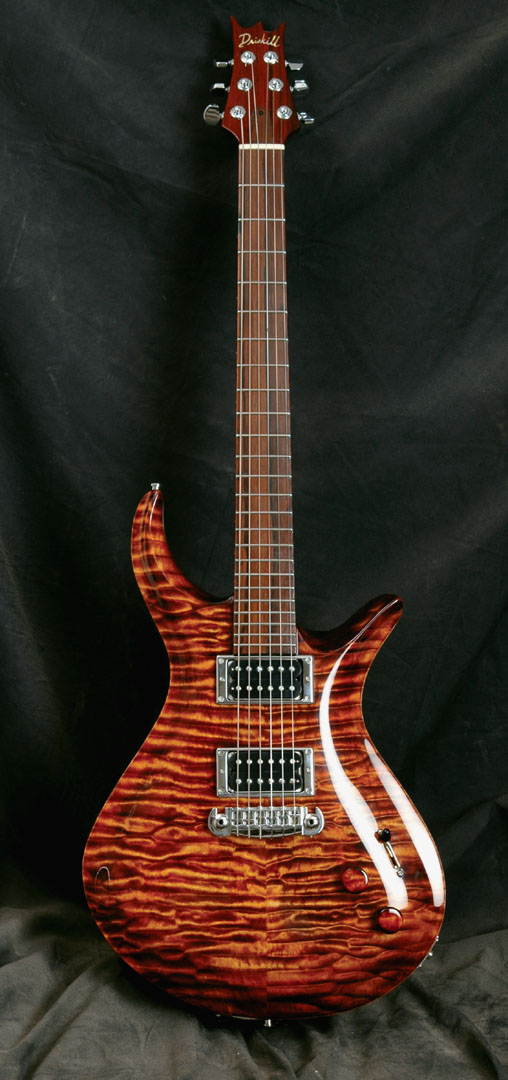 Here is Jeff's Red Diablo. It looks so much better in real life since I can't take a good picture of red guitars. The digital sensors in the camera get overloaded when they see red. It looks great. It has a great figured Brazilian rosewood fretboard with some flames and an explosion of grain on it. Wagner Goodwood pickups. Sounds so good that I could hardly put it down.
Oro abiti da cerimonia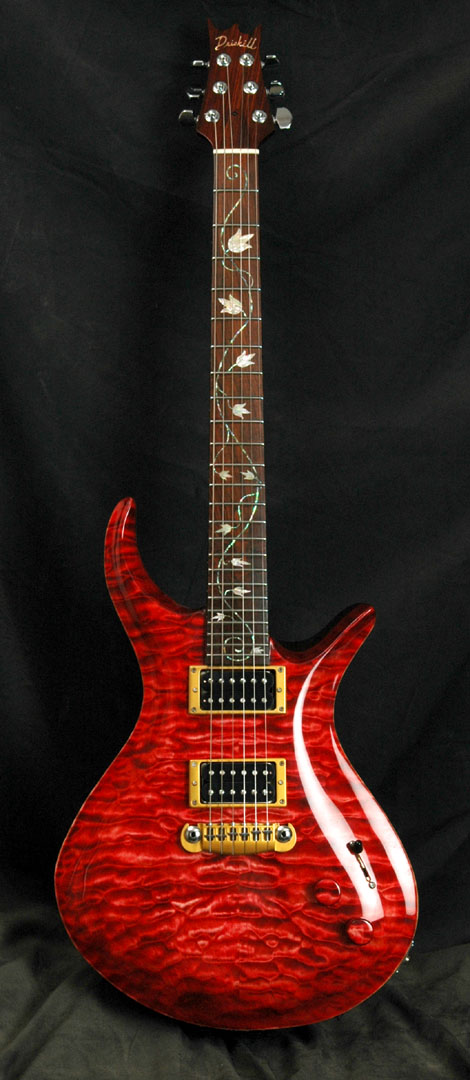 Kleider blumen cheongsams & qipaos
Robe violette chiffon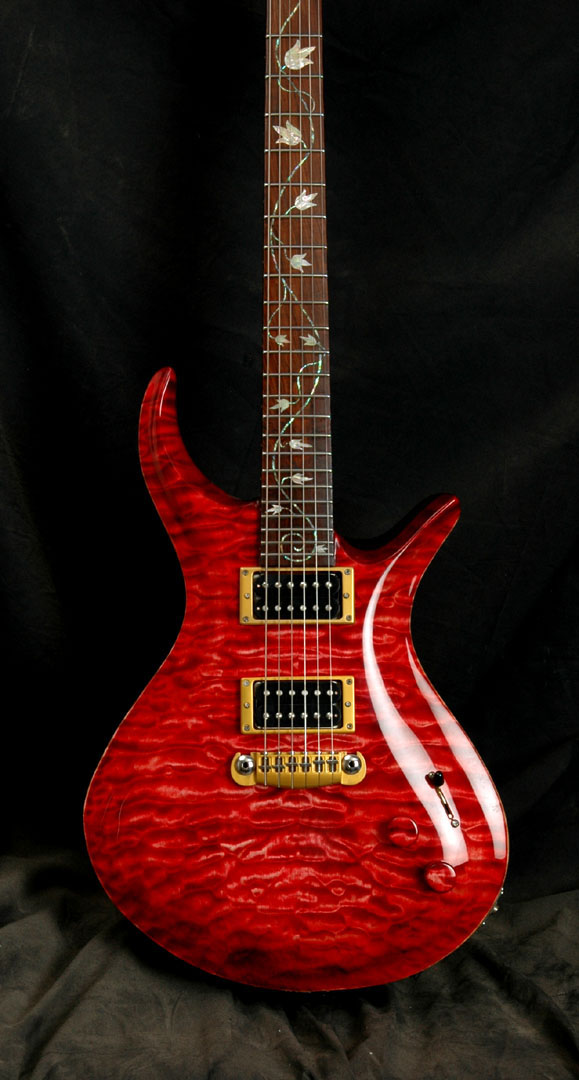 This one went to New Orleans to Thomas Calmes on Monday January 8, 2007
It has a really cool orange color on it. It kind of has a faded orange look with a tiny hint of yellow. This is a really great tubular quilt top! Very cool. The whole guitar and color are really unique looking. It has a one piece Brazilian Rosewood neck with a BRW headstock, fretboard, and backplates. Gold hardware and piezo in the Driskill tremolo. Rio Grande pickups and the combination of woods and pickups makes this one sound fantastic. It also has paua inlaid, matching knobs.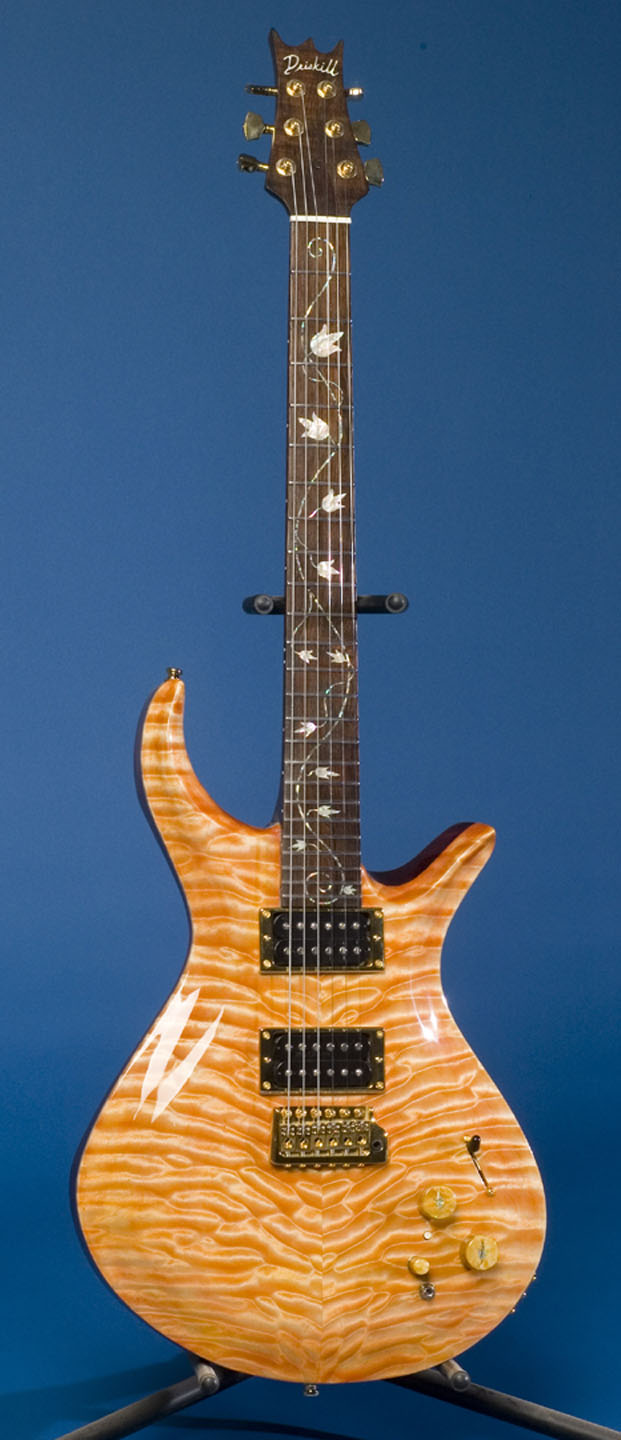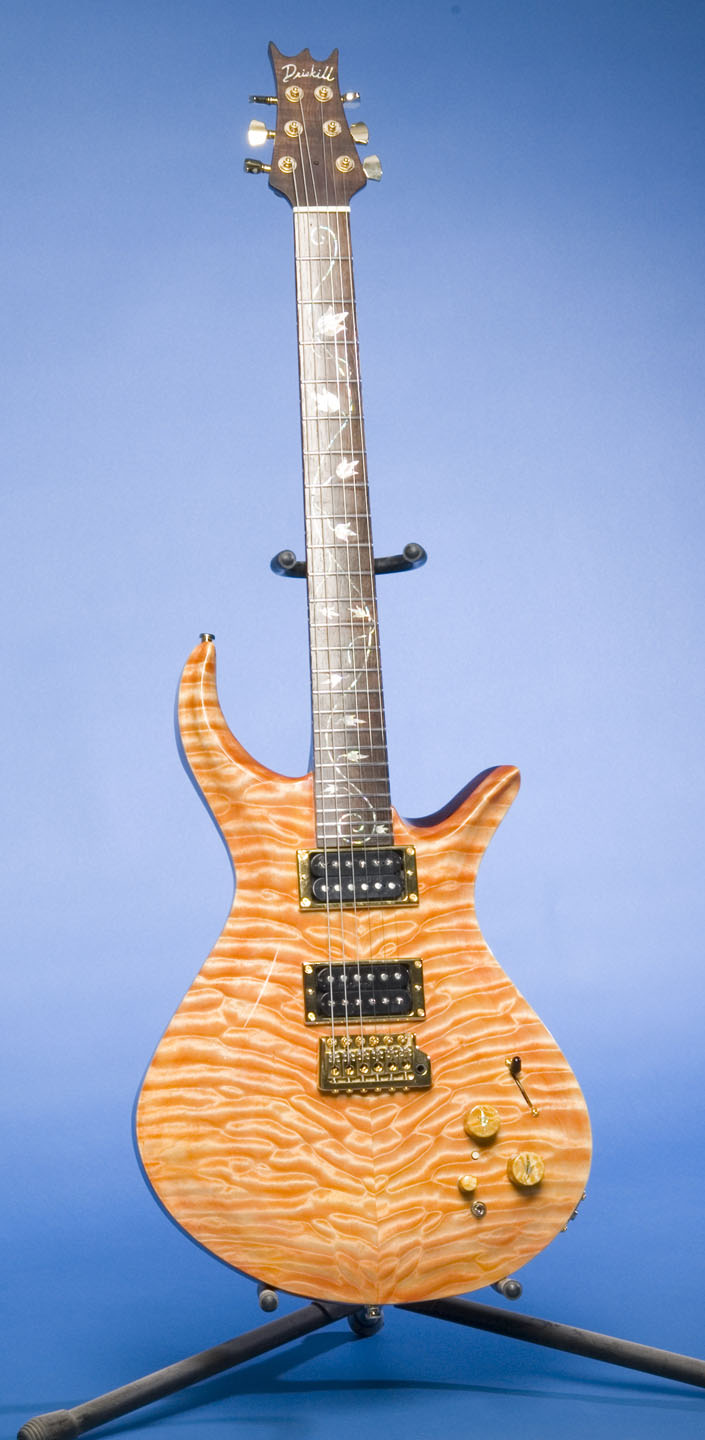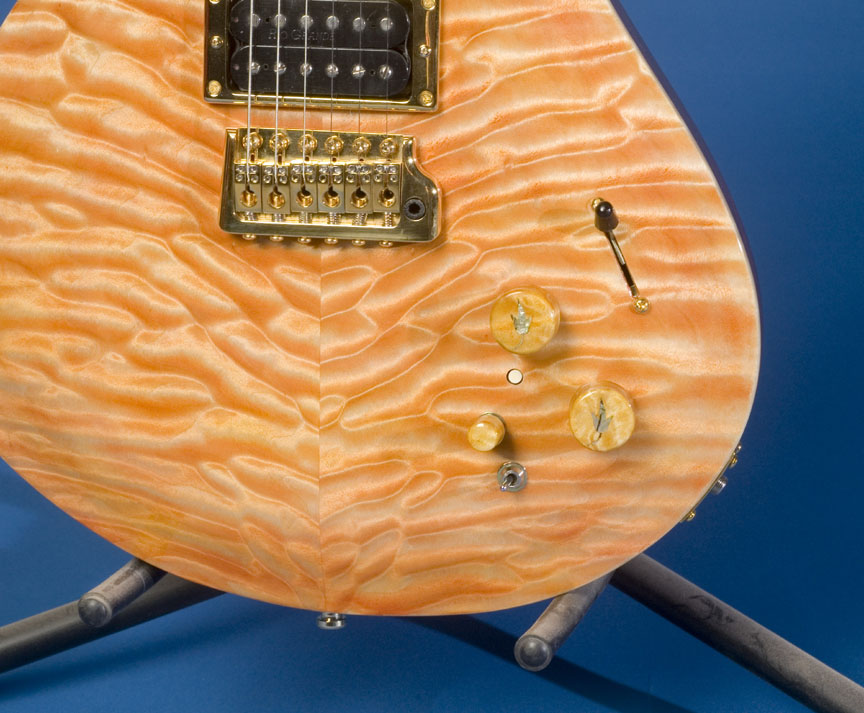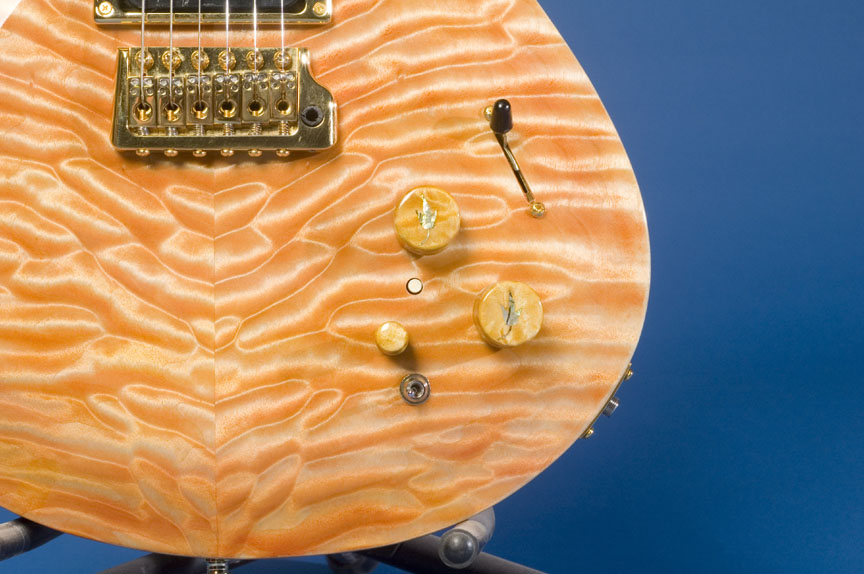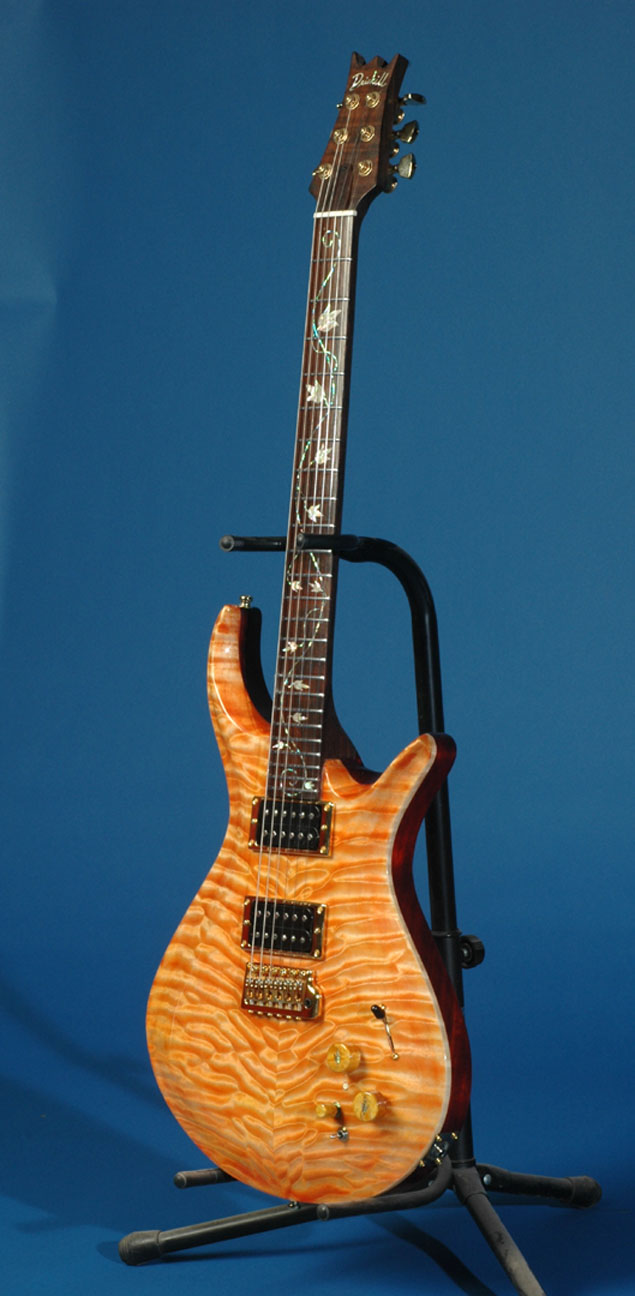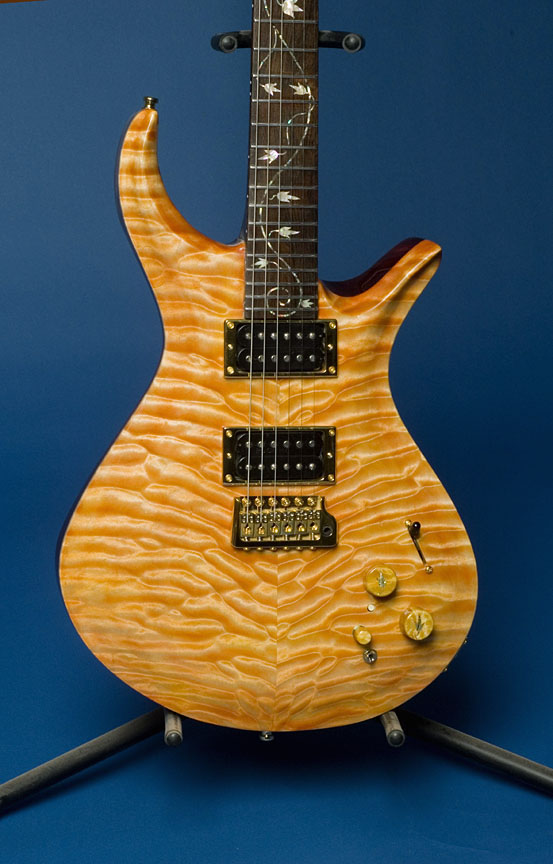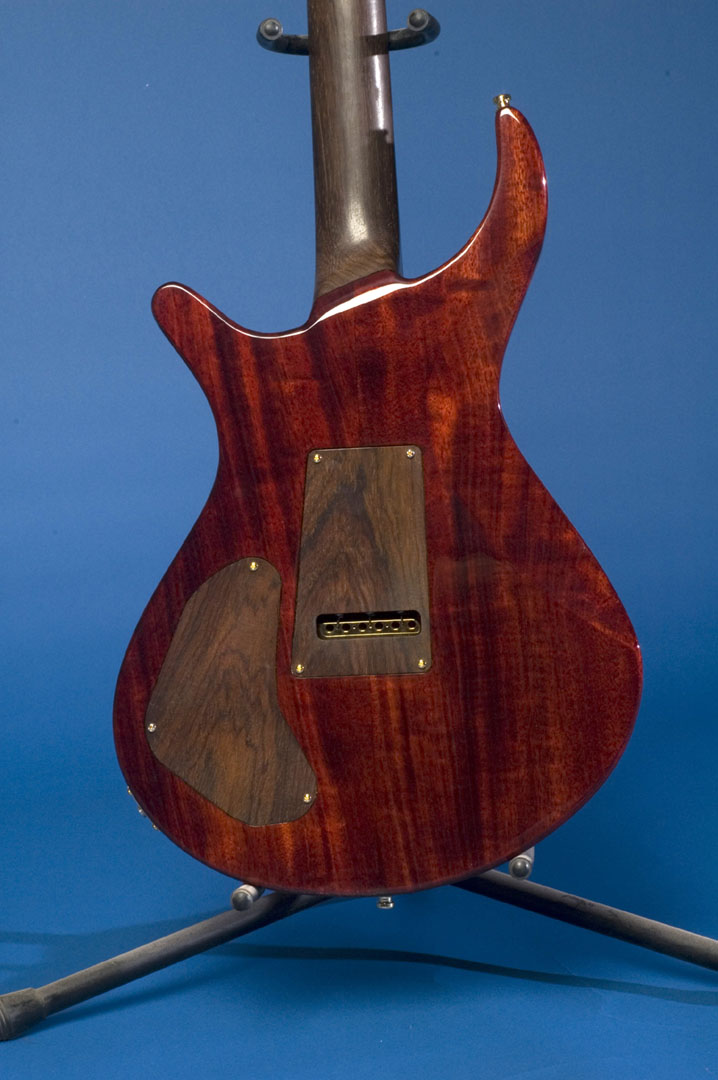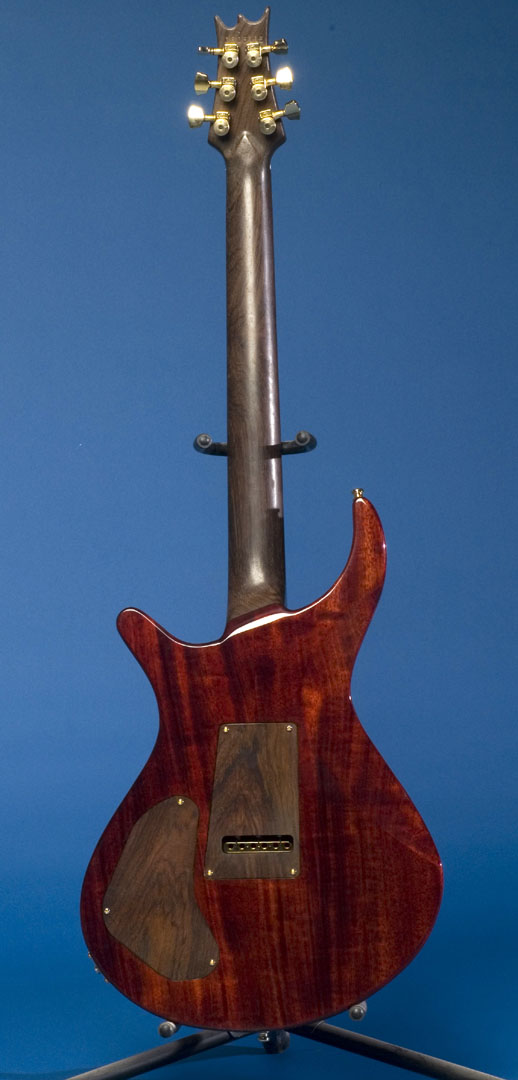 Here is the tiger eye that is going to John Meredith. It is a one piece quilted maple with a great color. It has Wagner Goodwood pickups in it and it sounds fantastic! It also has gold hardware and matching knobs with piezo in a Driskill Tremolo. Brazilian Rosewood backplates are on it also.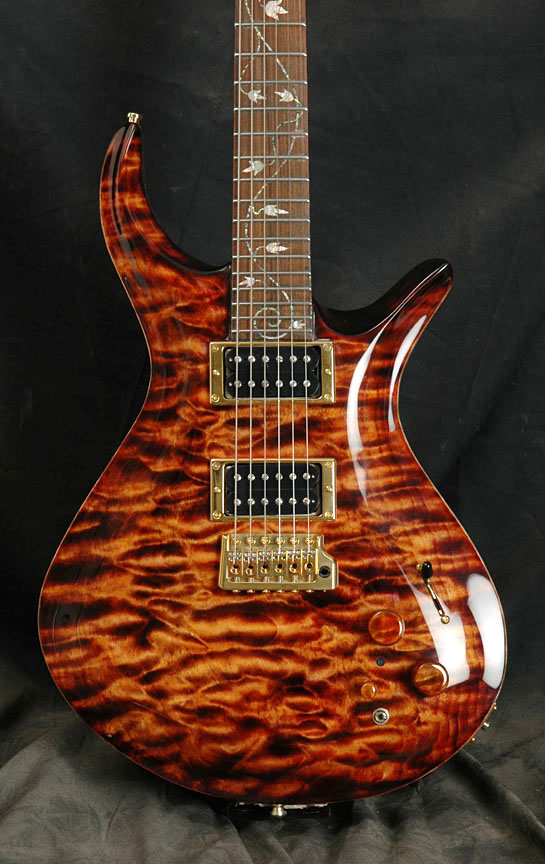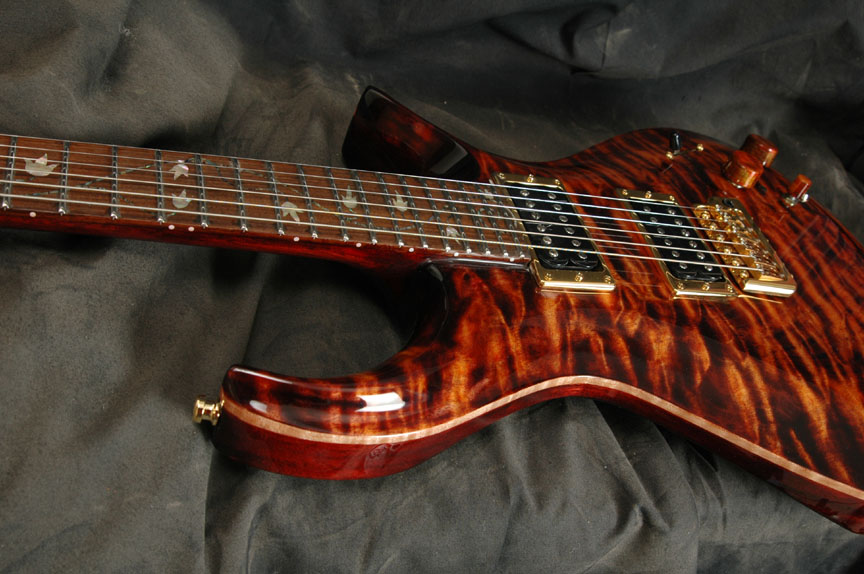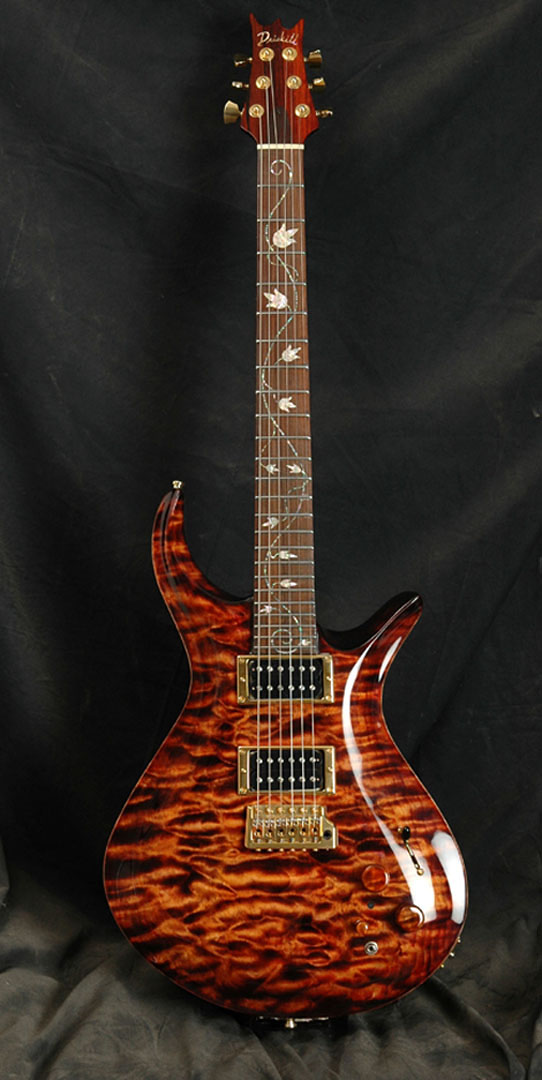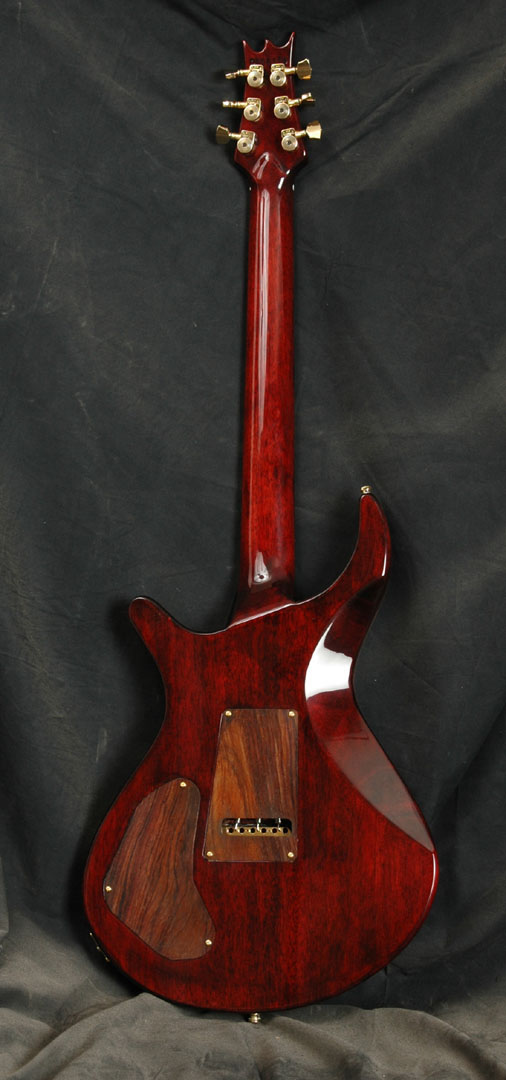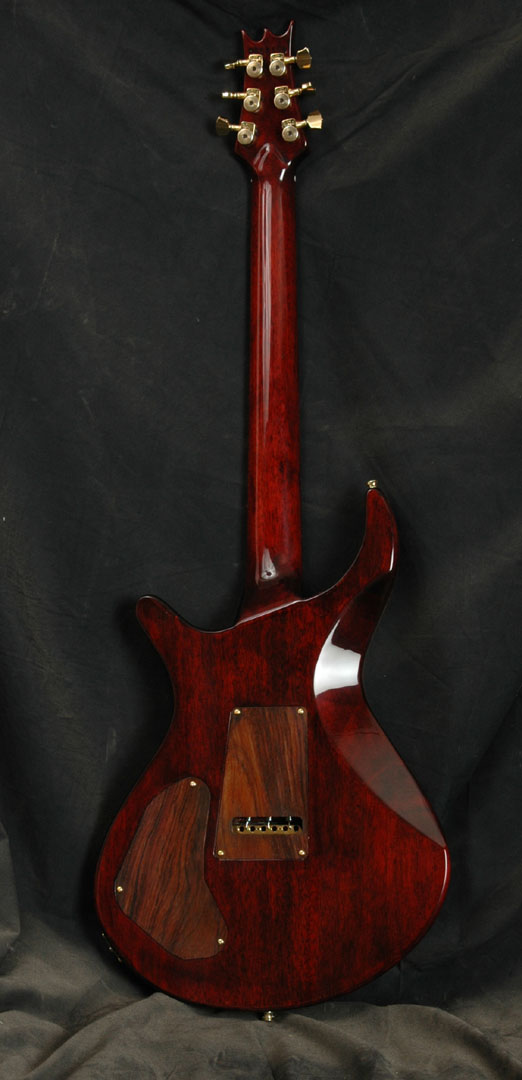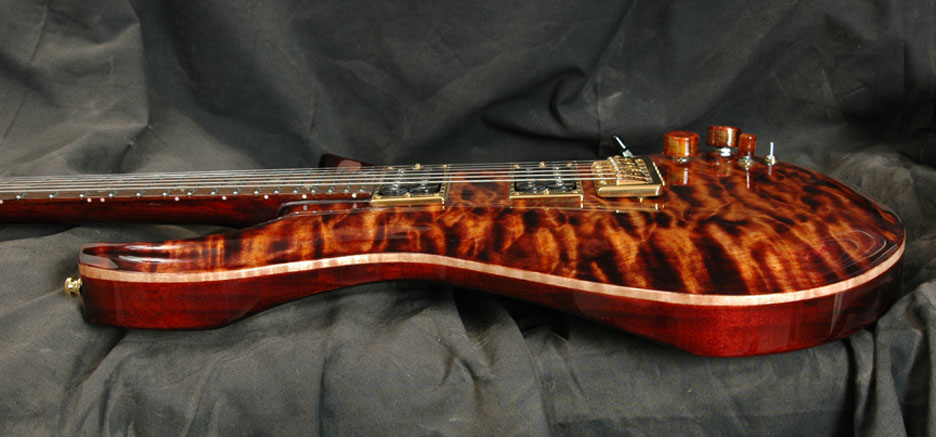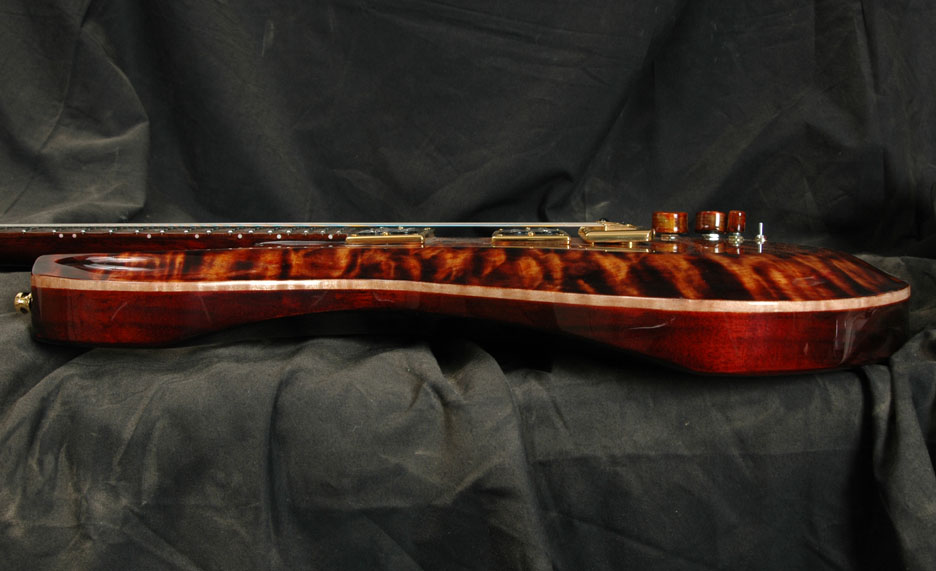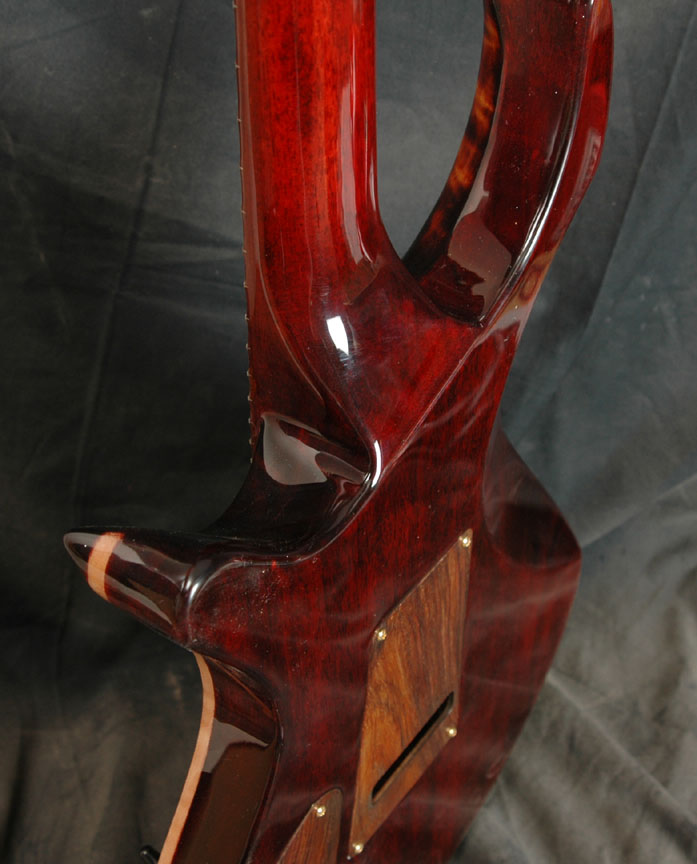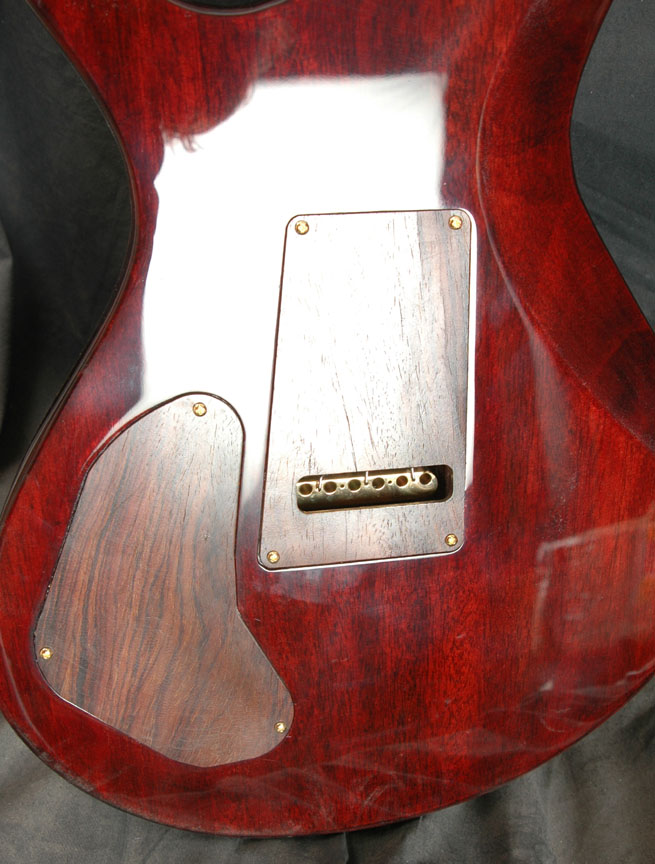 Z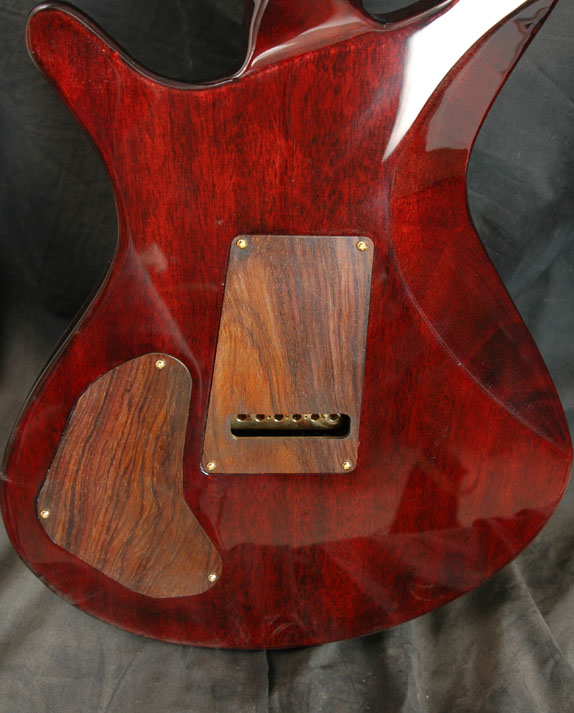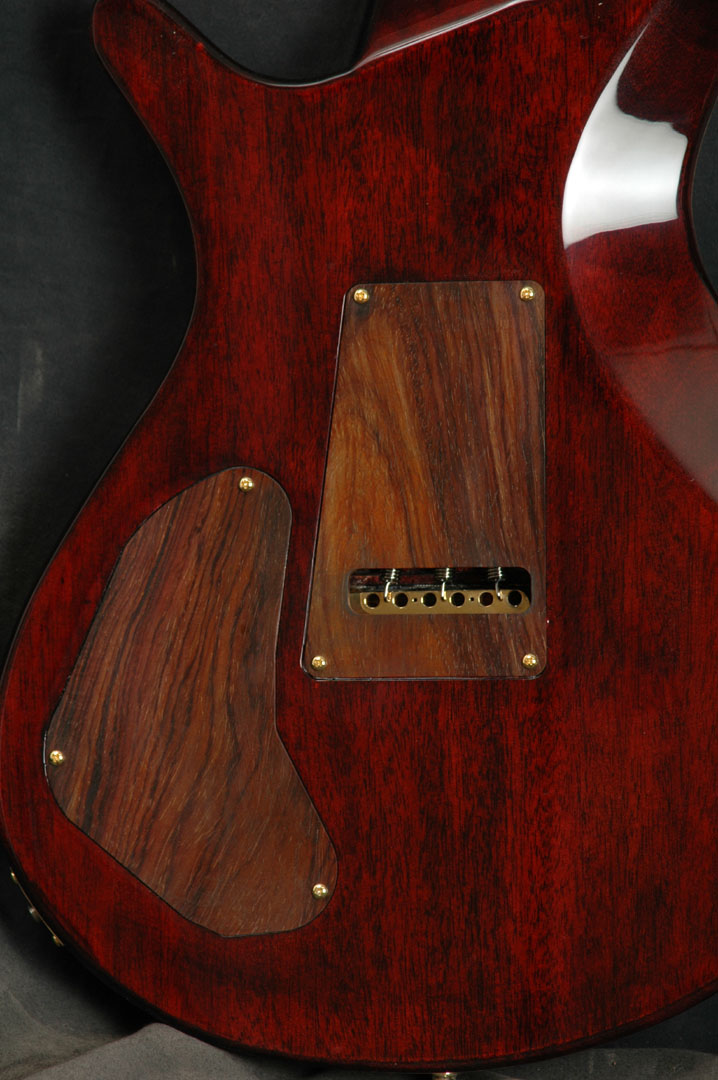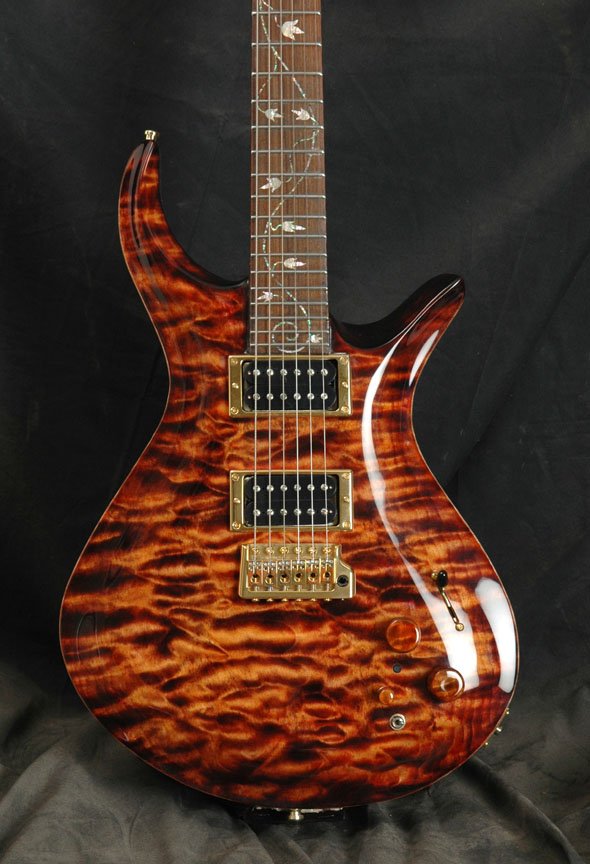 This gorgeous Koa Diablo left Friday, January 12. Actually, two more left today. That's 4 Diablos that left here this week! This is one of the most beautiful pieces of koa that I've ever seen. It has such fantastic grain and color. It also has the coolest looking cocobolo neck that I've ever come across. It is a one piece neck with quartersawn grain with black spider webbing and all kinds of cool grain. Even the mahogany on this one is 100% quartersawn Honduras Mahogany with ribbon striping all down it. Every piece of wood on this guitar is just beautiful. It's not only beautiful, but very functional in making this Diabo sound great. Even the knobs match and are cut from the same piece as the top. Very stunning.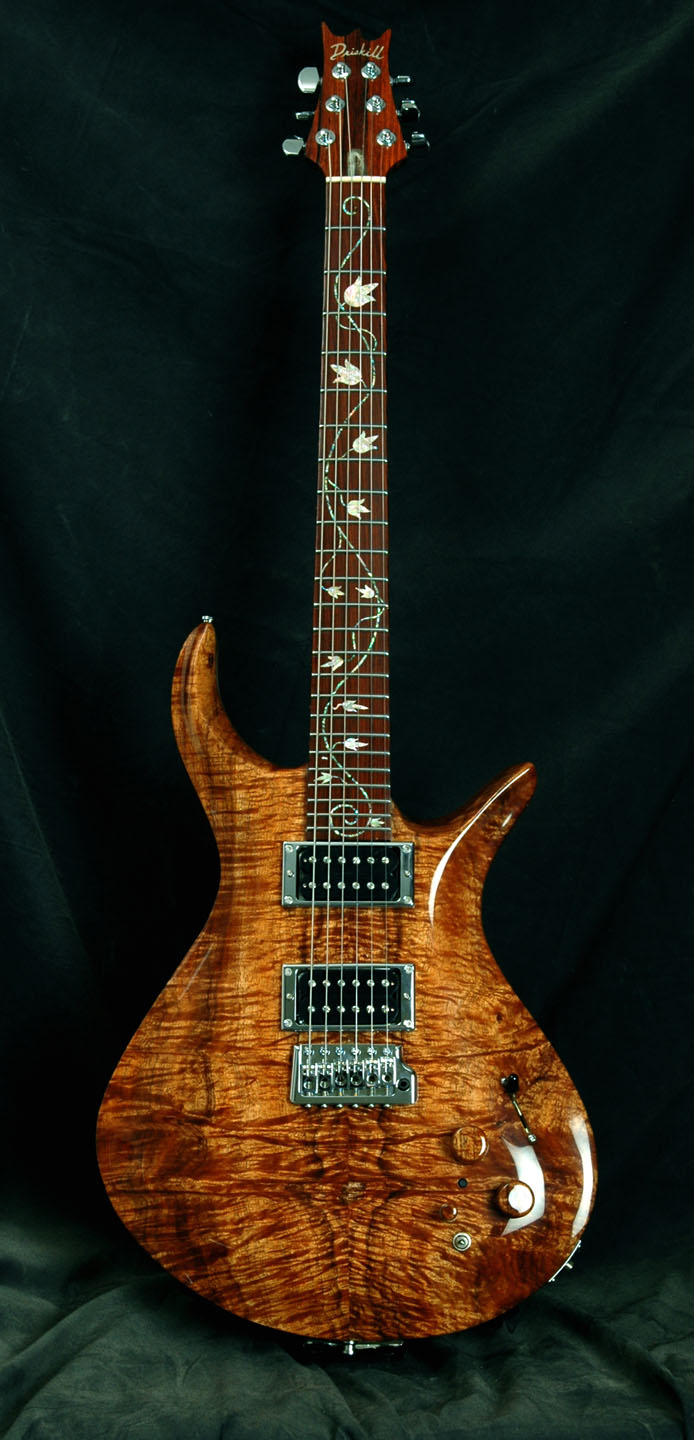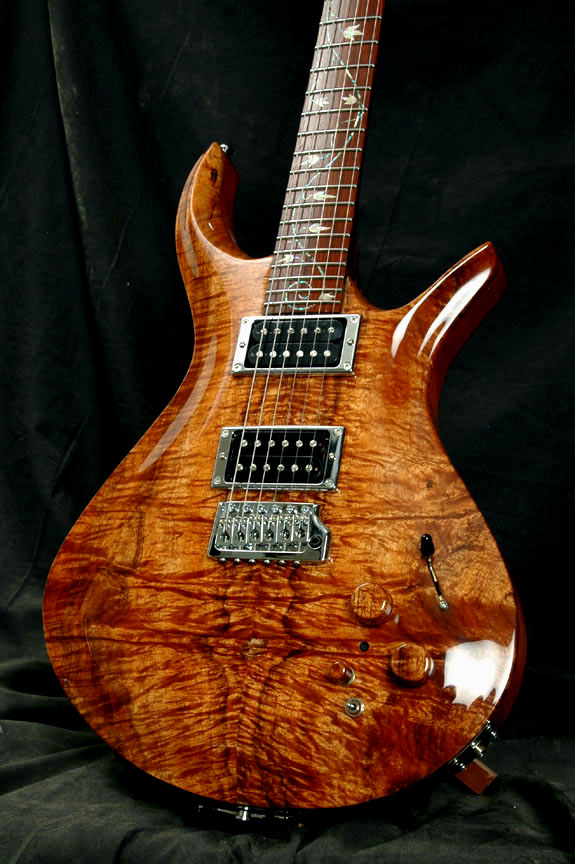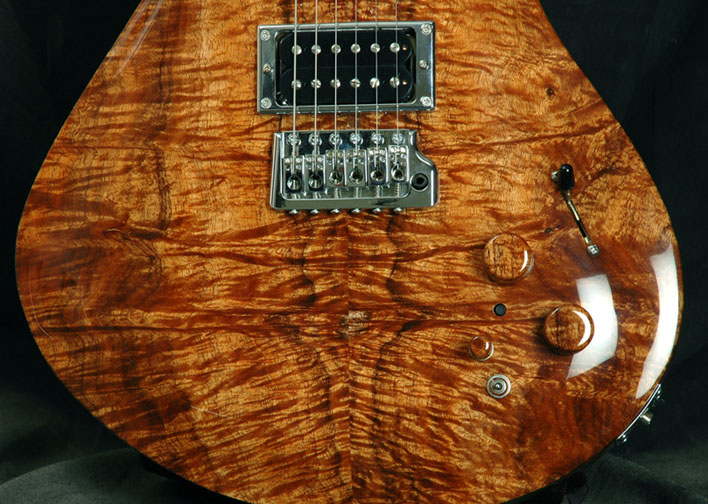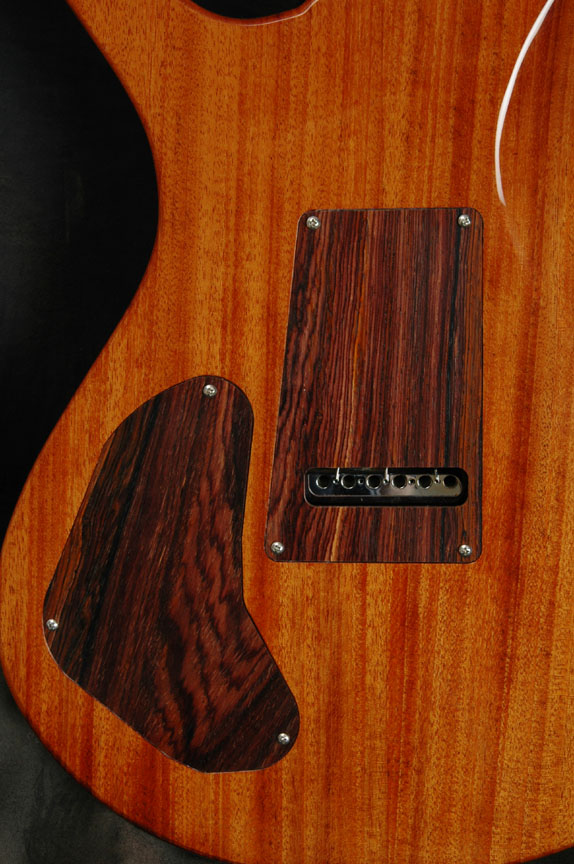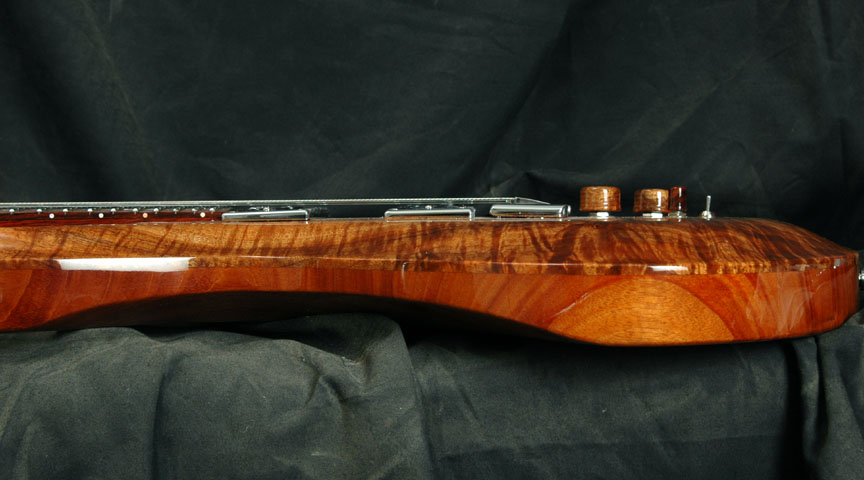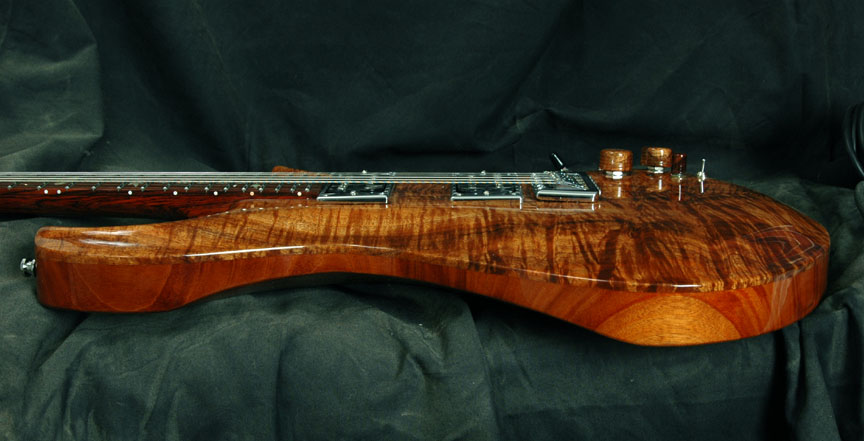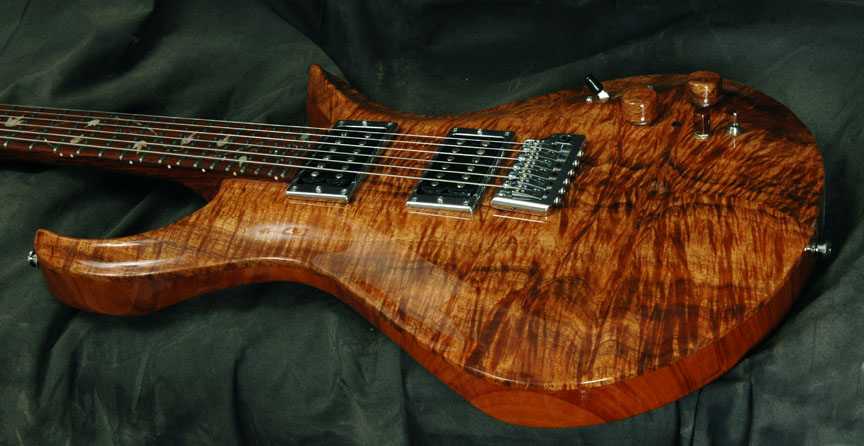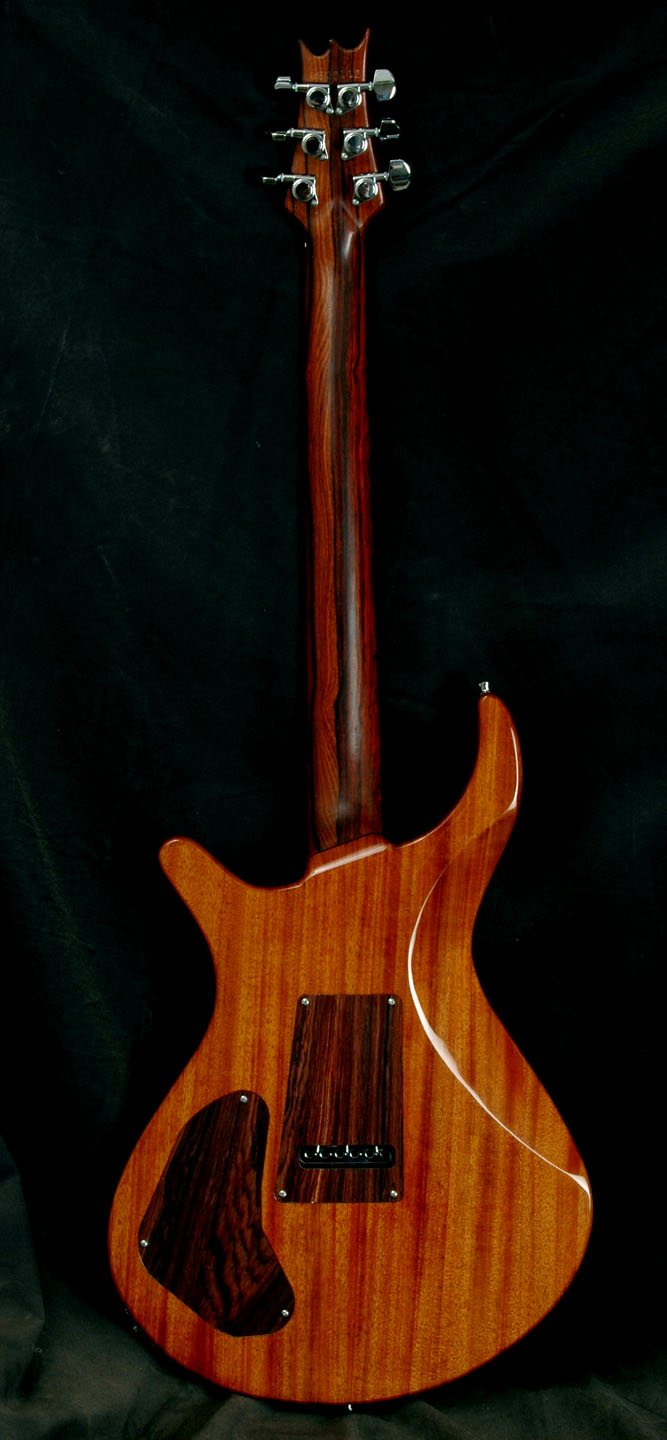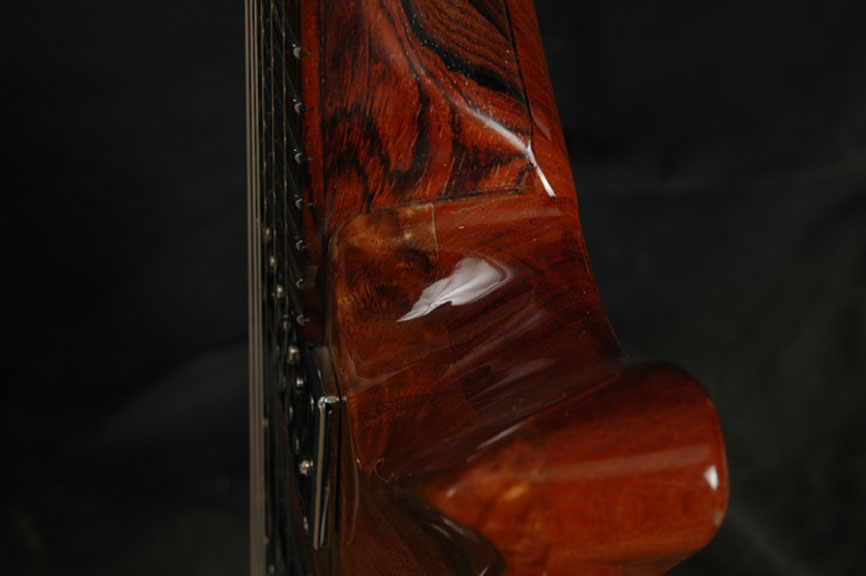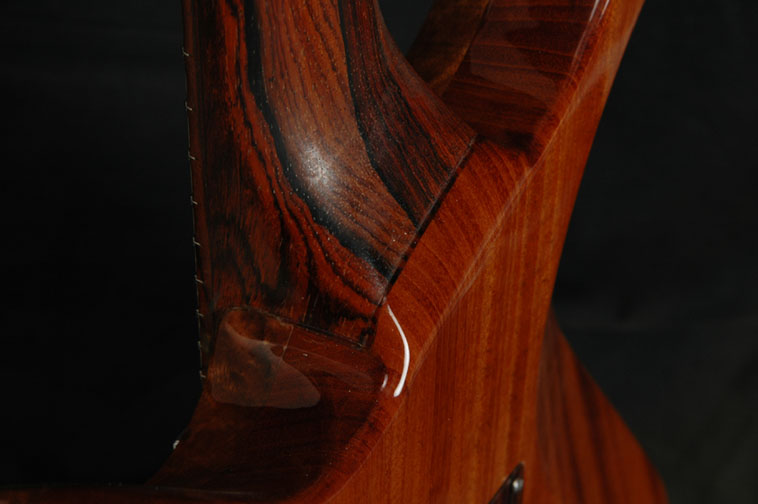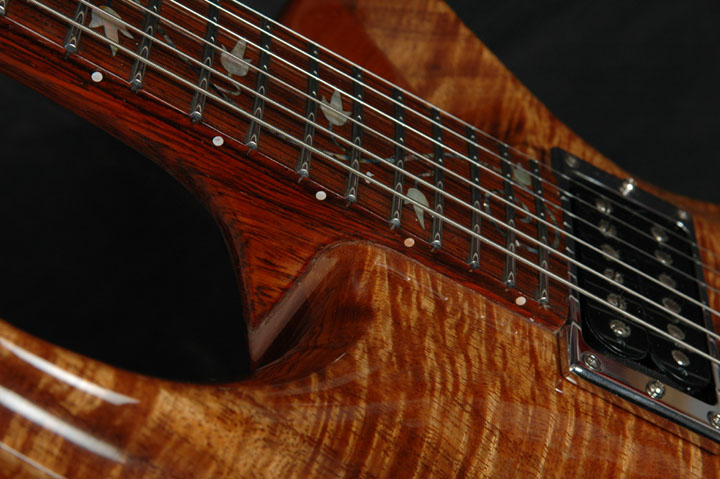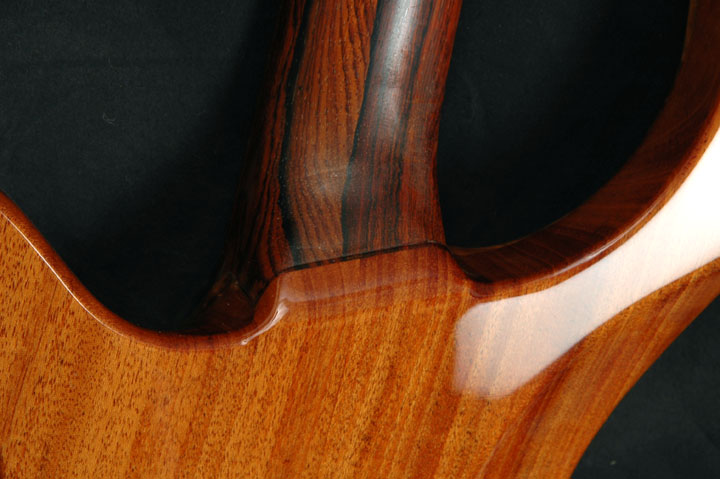 This flamed redwood Diablo also left Friday, January 12! That's two on Monday and two on Friday! Things are really starting to rock here now! Lots of guitars getting ready to leave. This one has flamed redwood with a flamed white Limba back and neck. It is extremely light weight as it is mostly hollow. It has Voodo pickups in it, and this combination just screams! Probably the hollow light weight has a lot to do with it. Sounds so great. It has a snakewood fretboard too. It is so resonant, that it started feeding back just sitting in a chair through a 65 Twin Reverb. I've never been able to get that amp to feedback at all going straight into it. This one forced it into submission. So powerful sounding yet smooth.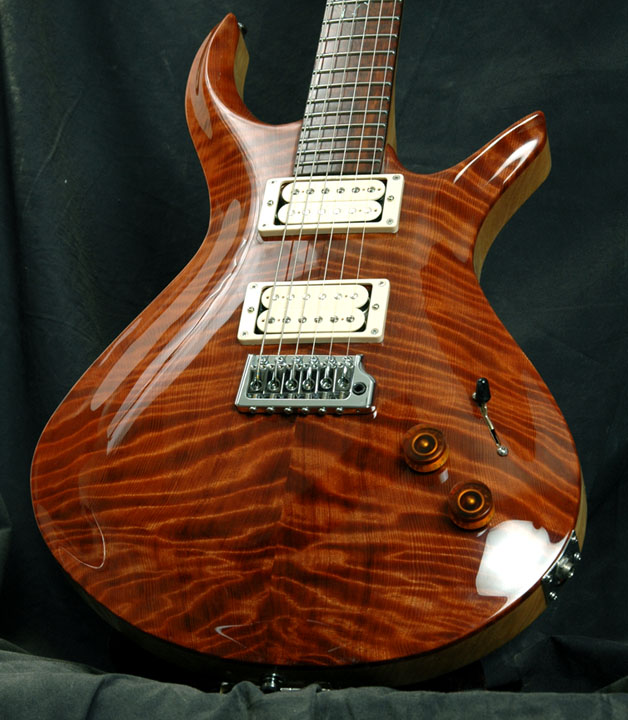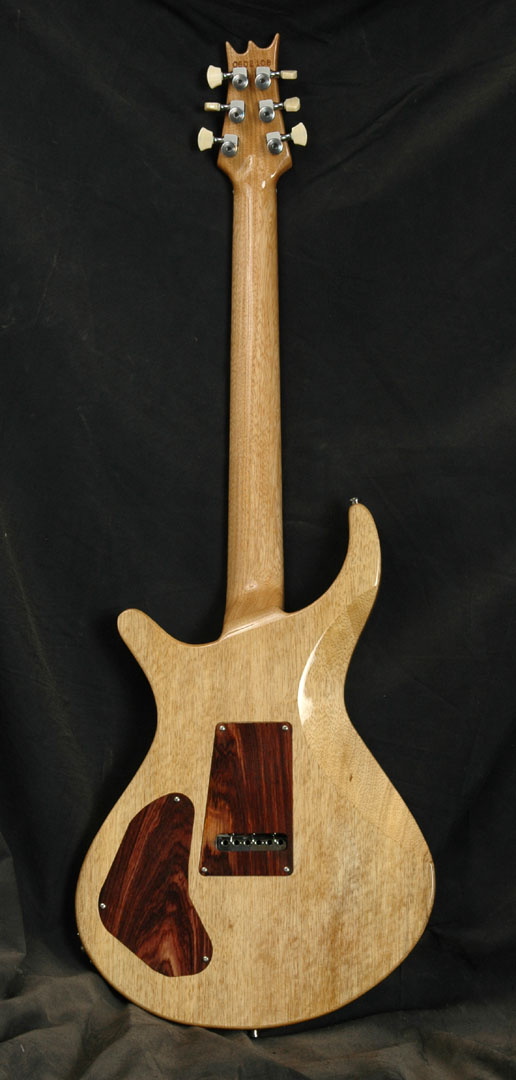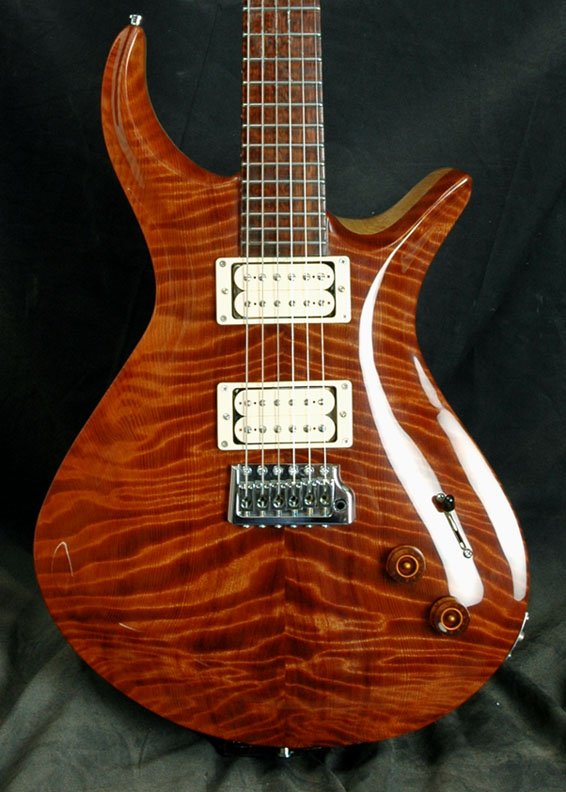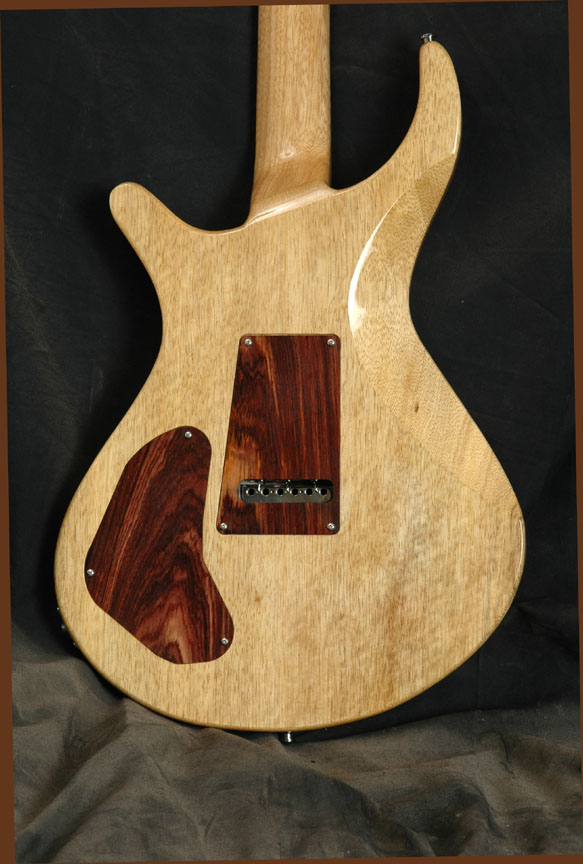 Here is the Diablo Grande. It has a thicker, 1.5" mahogany back, and a blonde quilt top. Wagner pickups and it sounds great. The mahogany on this one is just fantastic!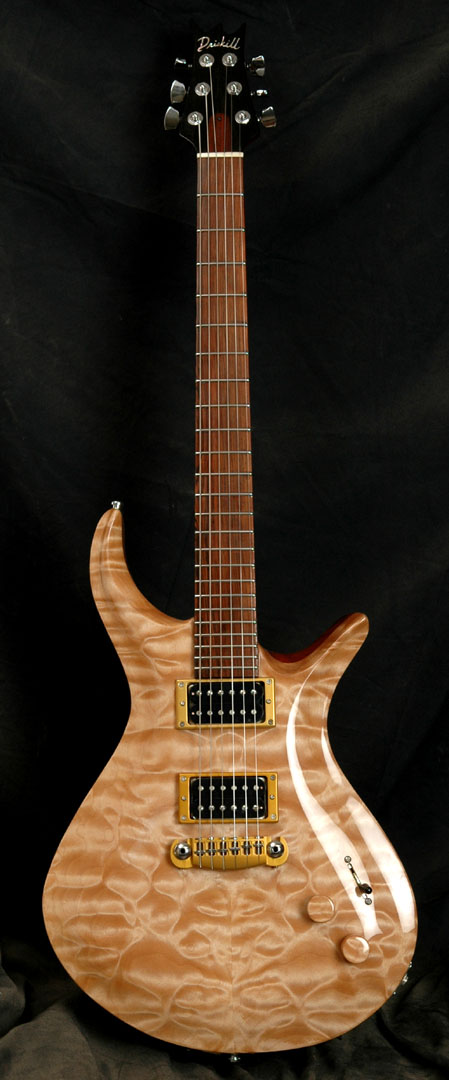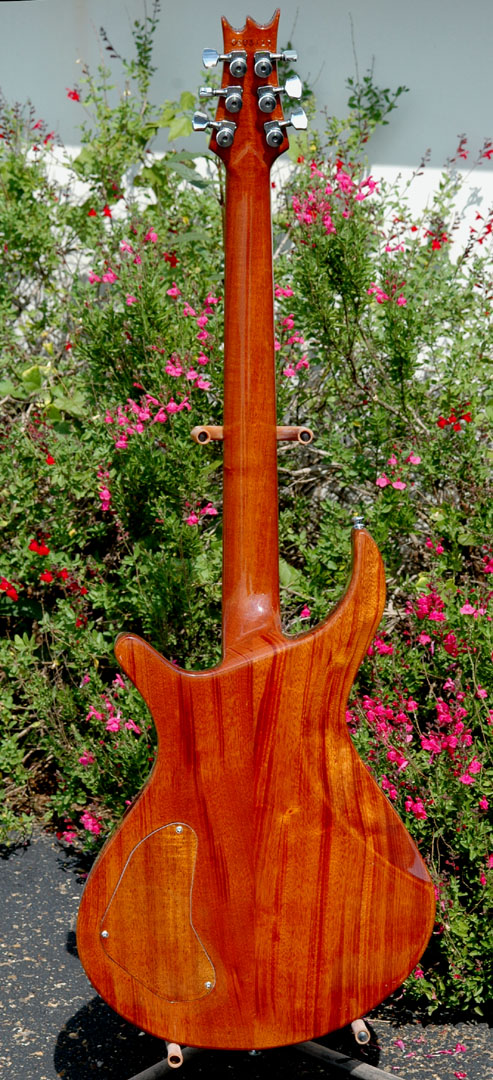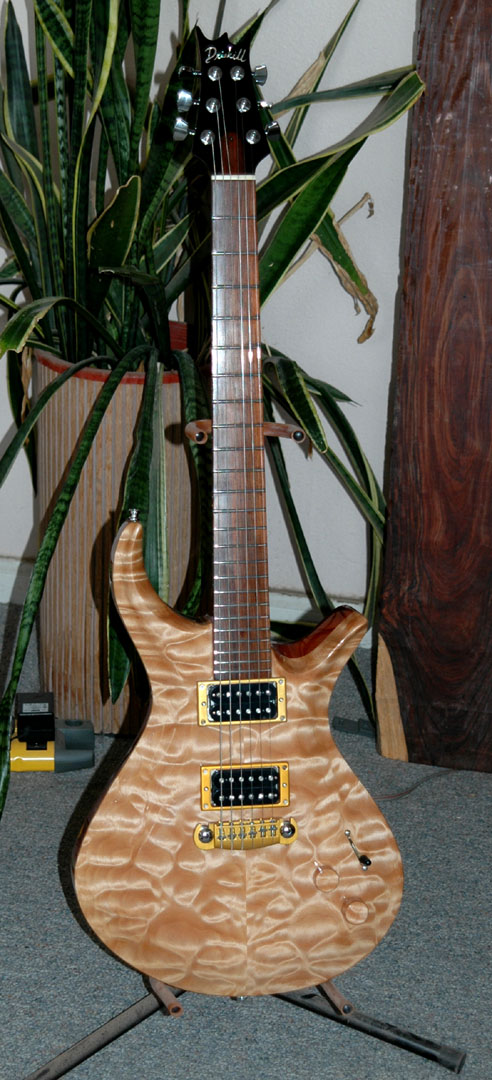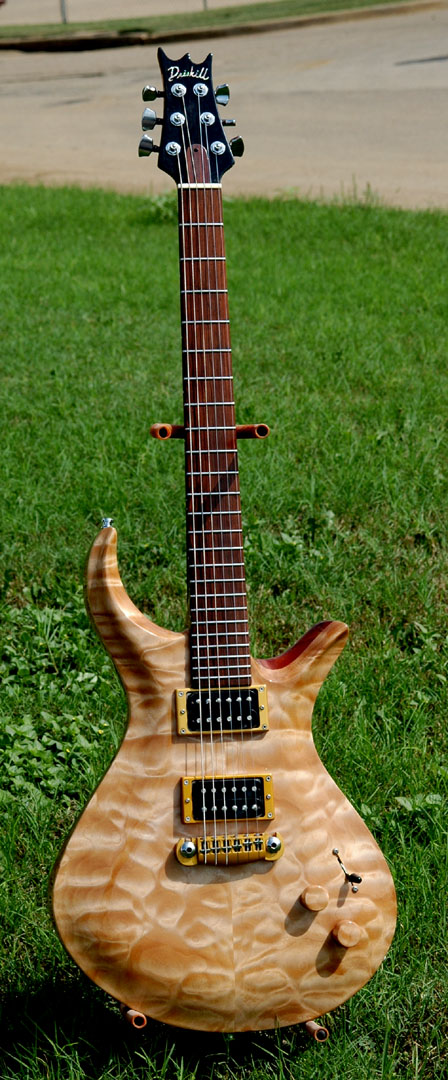 Here is Niall's Diablo. It has a mahogany top in deep red with a killer looking cocobolo back and neck. It has NiallBomb pickups, made by Bareknuckle pickups, in it and the combination was just awesome sounding. It lives in Engand.